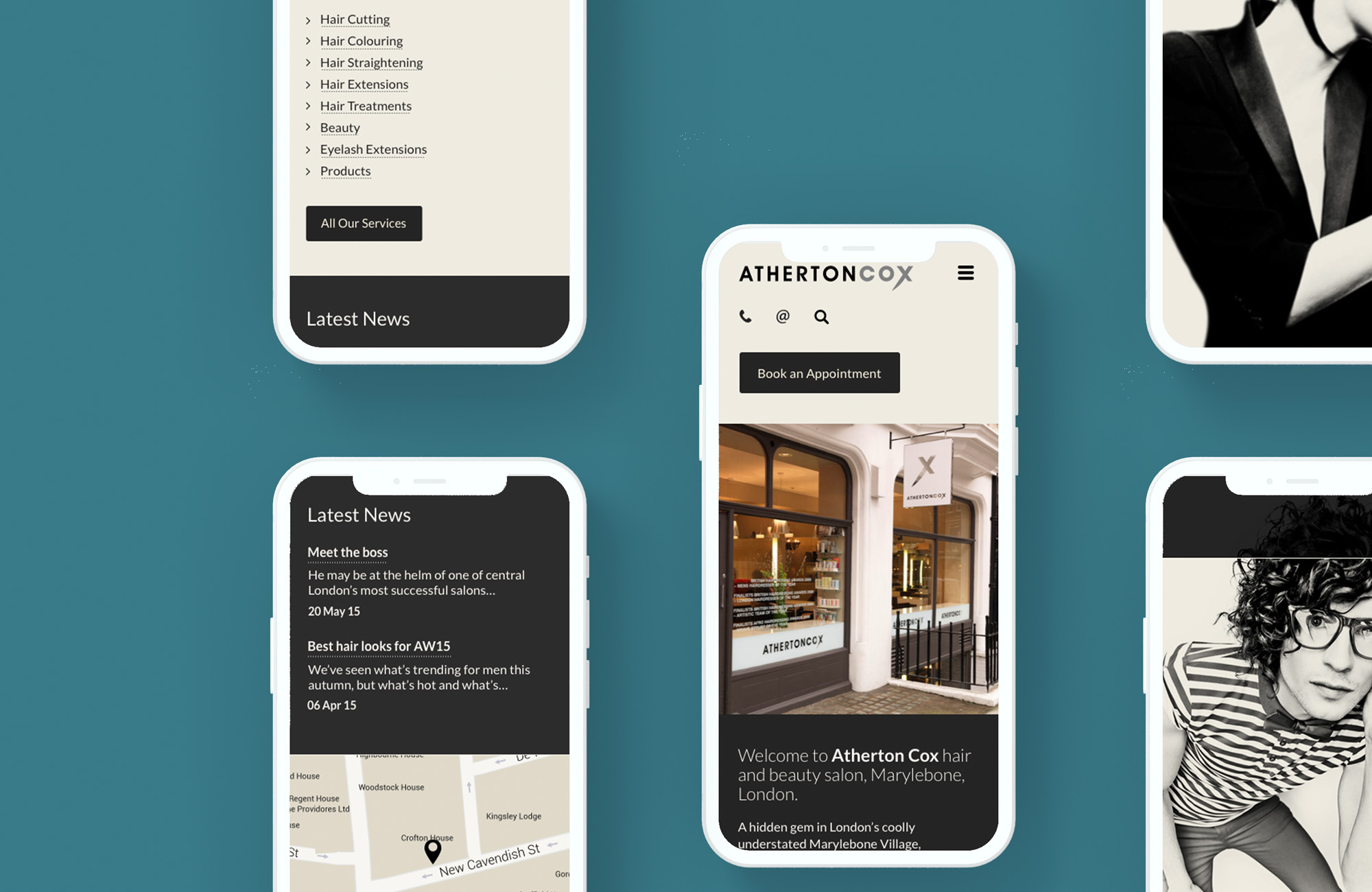 Bringing style to substance
Atherton Cox is an edgy, bustling hair and beauty salon in the heart of stylish Marylebone, London. They have been a client of ours for seven years and wanted us to refresh their website again, to ensure they stay a 'cut above the rest' by reflecting their current and ever-changing business.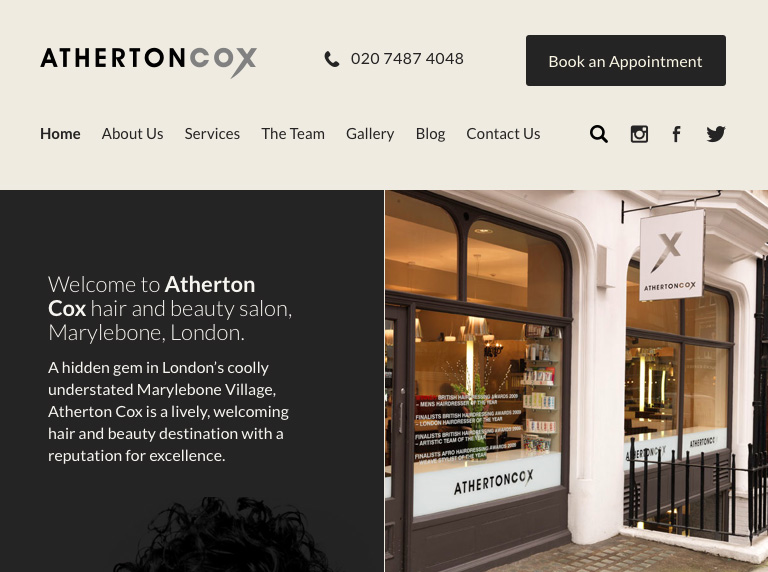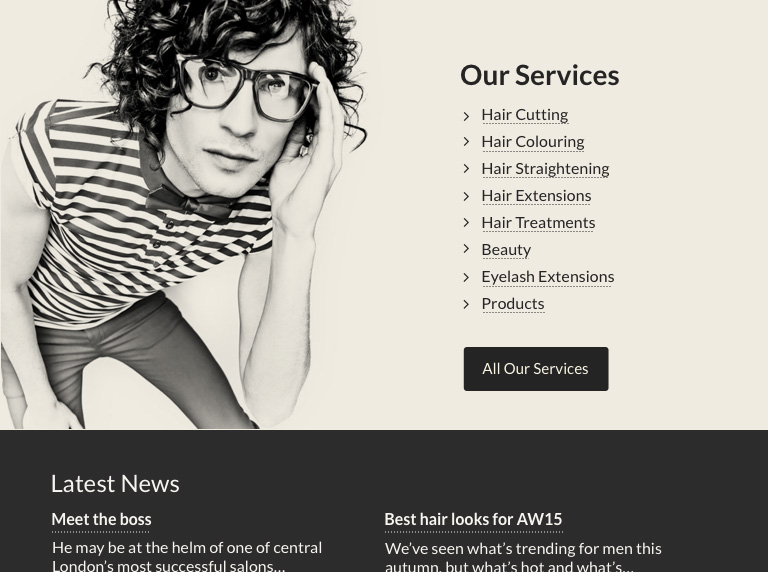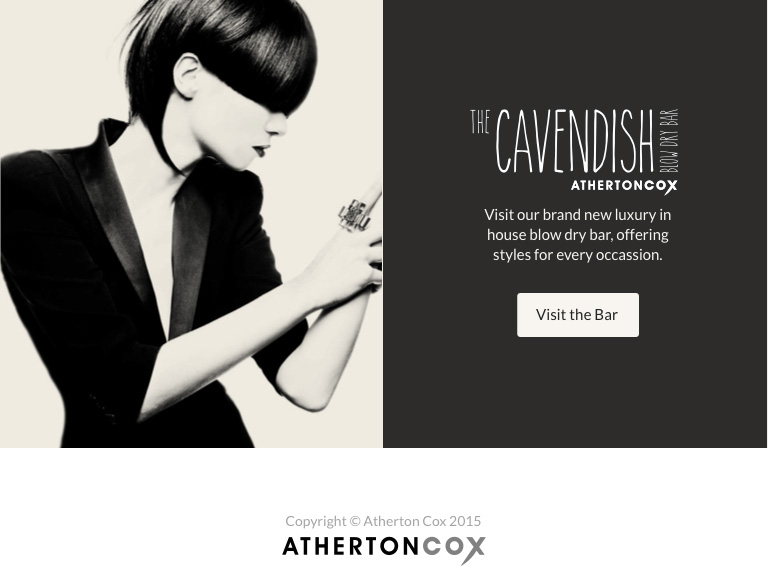 The results & the experience
We crafted a fresh look and feel for them, using a sleek off-white and black grid style and complimentary minimal interface. Additionally we stylised Atherton Cox's photography for the home page to fit with the updated look. Using wonderful shots of their models sporting magnificent hair dos – the loveliness and excellence of Atherton Cox is conveyed with simple elegance.
Developed to run on our own bespoke CMS, so they could manage their content easily, our focus was on making the website responsive, so it could cater to users on any device.
I loved working with Atherton Cox over the years. Our focus was always to ensure that the website reflected their stylish, award winning salon visually whilst remaining easy to use.

Anna Corbett

Director of Client Success