The Mill Hill Schools website was a project commissioned by Anderson Norton Design, having recently undertaken the rebranding for Mill Hill Schools.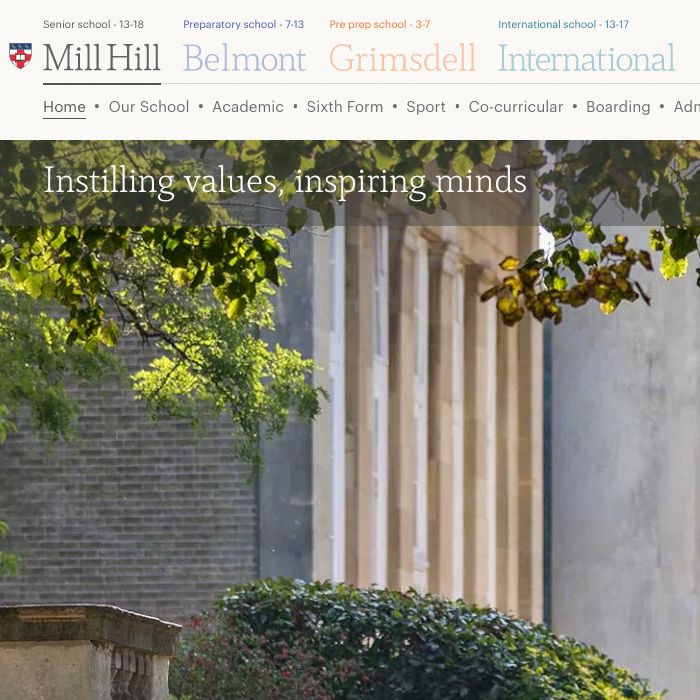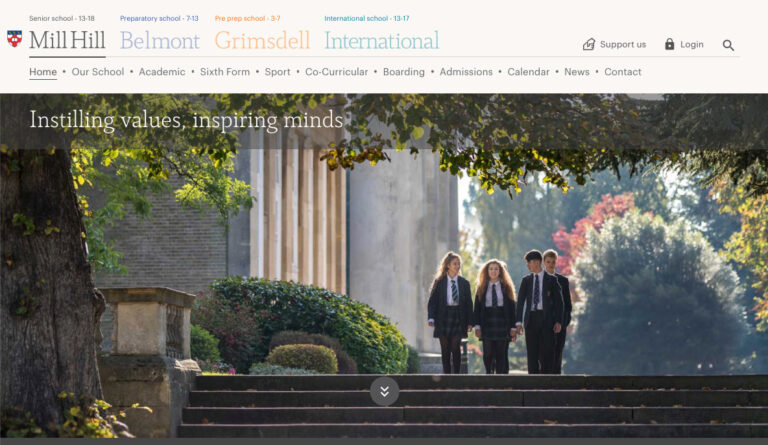 We were asked to redesign, build and manage this new web presence. We also needed to technically and creatively overcome the issue of reducing four separate websites into one unified site under a single Mill Hill brand.
We also designed a social media strategy, allowing Mill Hill to understand how to best harness what they do, and use it in the most effective way.
Using workshops to gather information from teachers and parents, we created a unified structure across the schools and a style guide for typography, iconography and imagery.
This underpinned the foundation for the site design and provided a consistent message in keeping with the new brand.