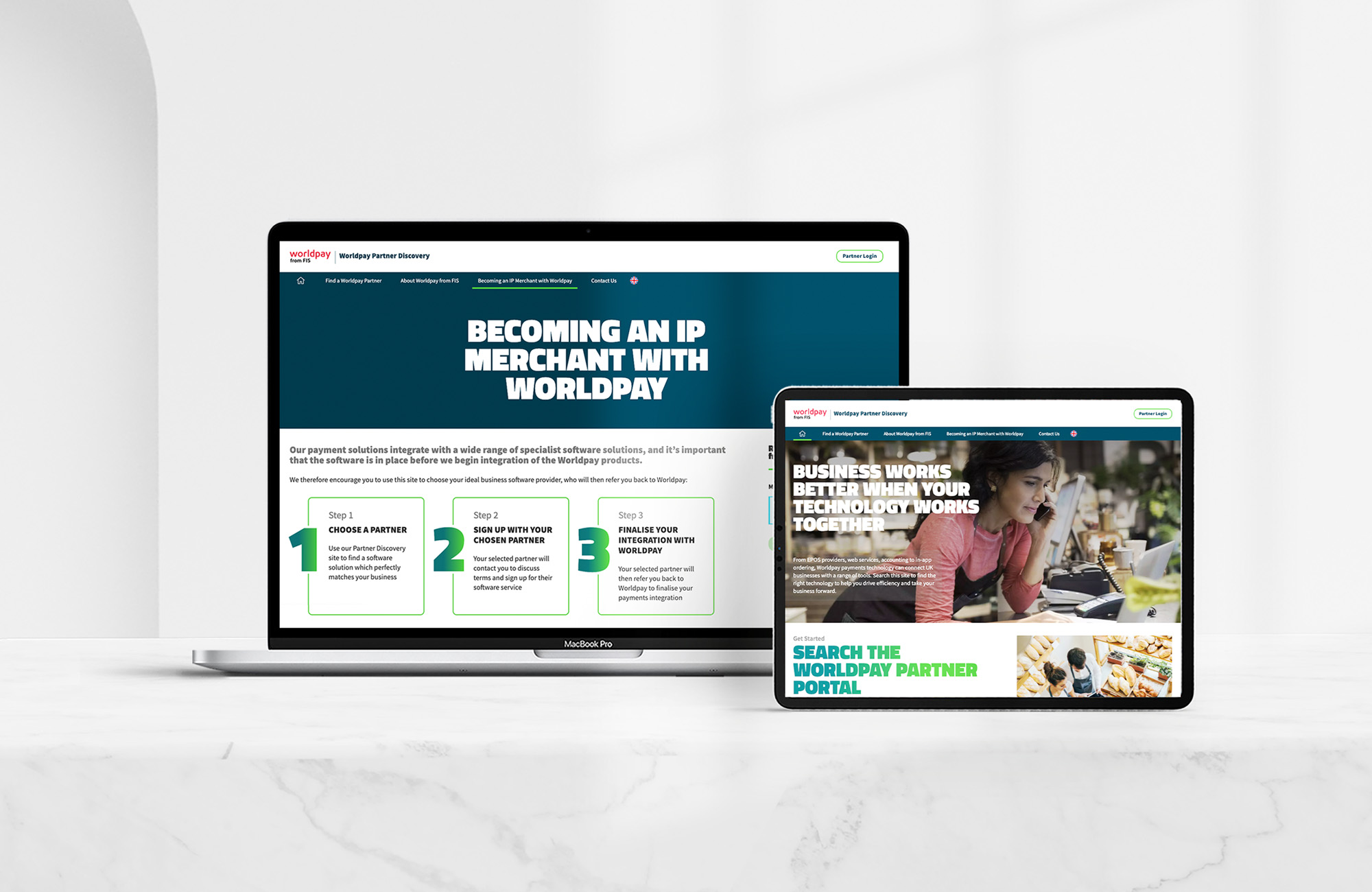 Creating partnerships through payments
Worldpay, the globally recognised brand owned by FIS Global, worked with us to design, build and launch the new Partner Discovery portal, aimed at showcasing the software companies Worldpay works with.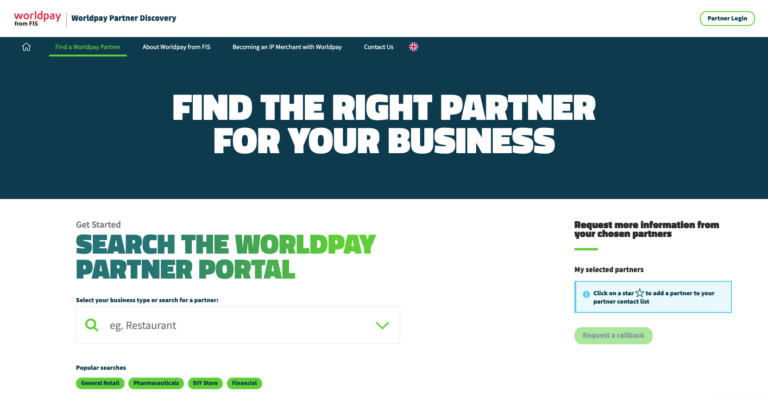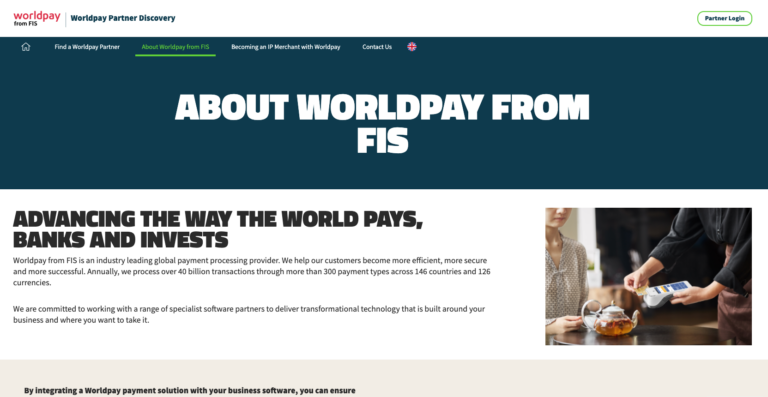 The results & the experience
This was a brand new website, and the first step in helping Worldpay strengthen the partnerships it has with software vendors. It's also part of a wider campaign to increase Worldpay's brand equity and reinforce its position in the UK market as a leader in payment solutions.
Website development was based on a detailed period of discovery, reviewing their audience groups and wider business goals. This fed through to the final design, together with close alignment with Worldpay's overarching brand and messaging.
Their expertise in the digital space is invaluable in shaping our strategy and winning over key stakeholders within the wider business. Their dedication to measurement and analytics has been crucial in our project. I have no doubt that they have helped set us up for future success and growth.

B. WAITE, WORLDPAY