We've worked with Devonshire House Dental Practice since 2008, and partnered with them as they've grown. To harness this growth and improve user engagement they asked us to deliver a new website that would represent their newly designed brand and authority of the practice. They were also struggling to gain traffic from search engines, so we planned a targeted SEO strategy to help them acquire new patients.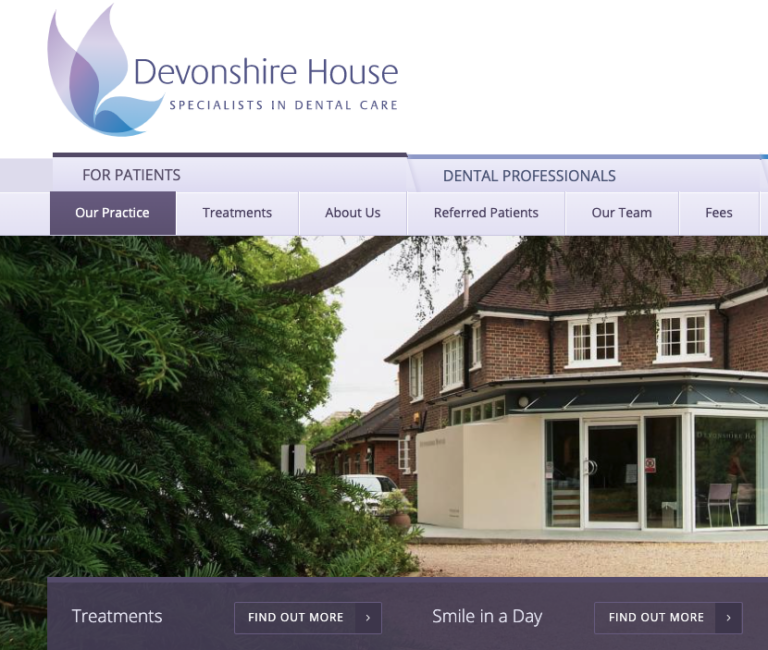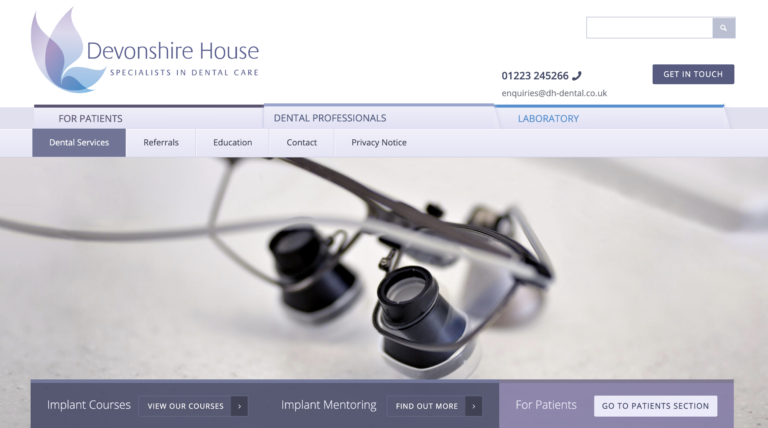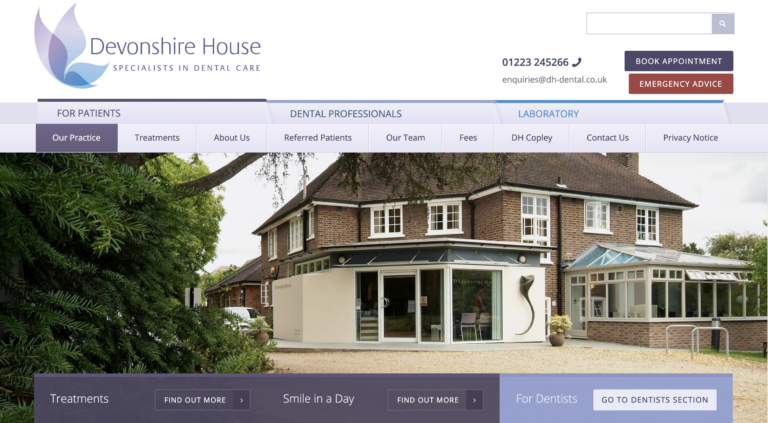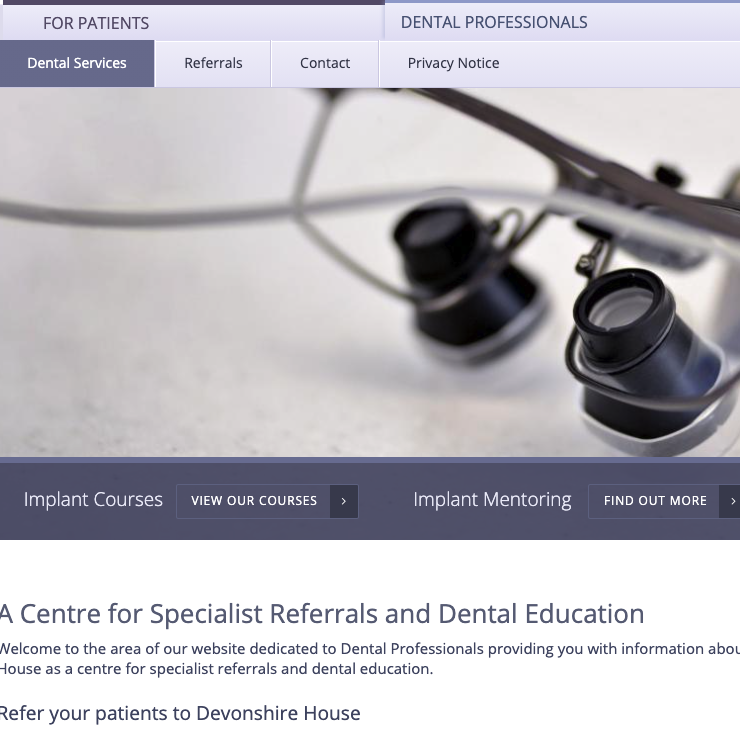 The results & the experience
With a responsive website clearly targeting their two key audiences (patients and dentists), the results from our first website design project were notable. We saw a huge increase in mobile visits and visitors were just as likely to become patients from mobile as from desktop visits, a significant improvement on the previous website.
Since our first project we have refreshed the site twice to account for changes in their business and in website technology. We have also been working with Devonshire House on their organic search visibility since 2016.
As well as working on a range of campaigns to promote their services over the past decade, two specific focusses for search engine visibility have been to gain and retain visibility for broad "dentist" terms in their local area and to grow awareness of their education for dentists UK-wide. We achieved this with an ongoing organic SEO strategy, supported by paid search and social campaigns. Now it's not just their patients that are smiling confidently.
They offer a solution direct to your business needs, great project management when designing websites, provides regular reports on website and SEO performance and advice on how to proceed in relation to the results.

S. NICHOLAS – MARKETING MANAGER, DEVONSHIRE HOUSE DENTAL PRACTICE
I have enjoyed every minute working with Devonshire House over the last decade. They run a unique and impressive dental practice and it has been my pleasure to show off their level of service and reputation to wider audiences. If they were a little closer to me there is no doubt I'd be a patient.

Anna Corbett

Director of Client Success