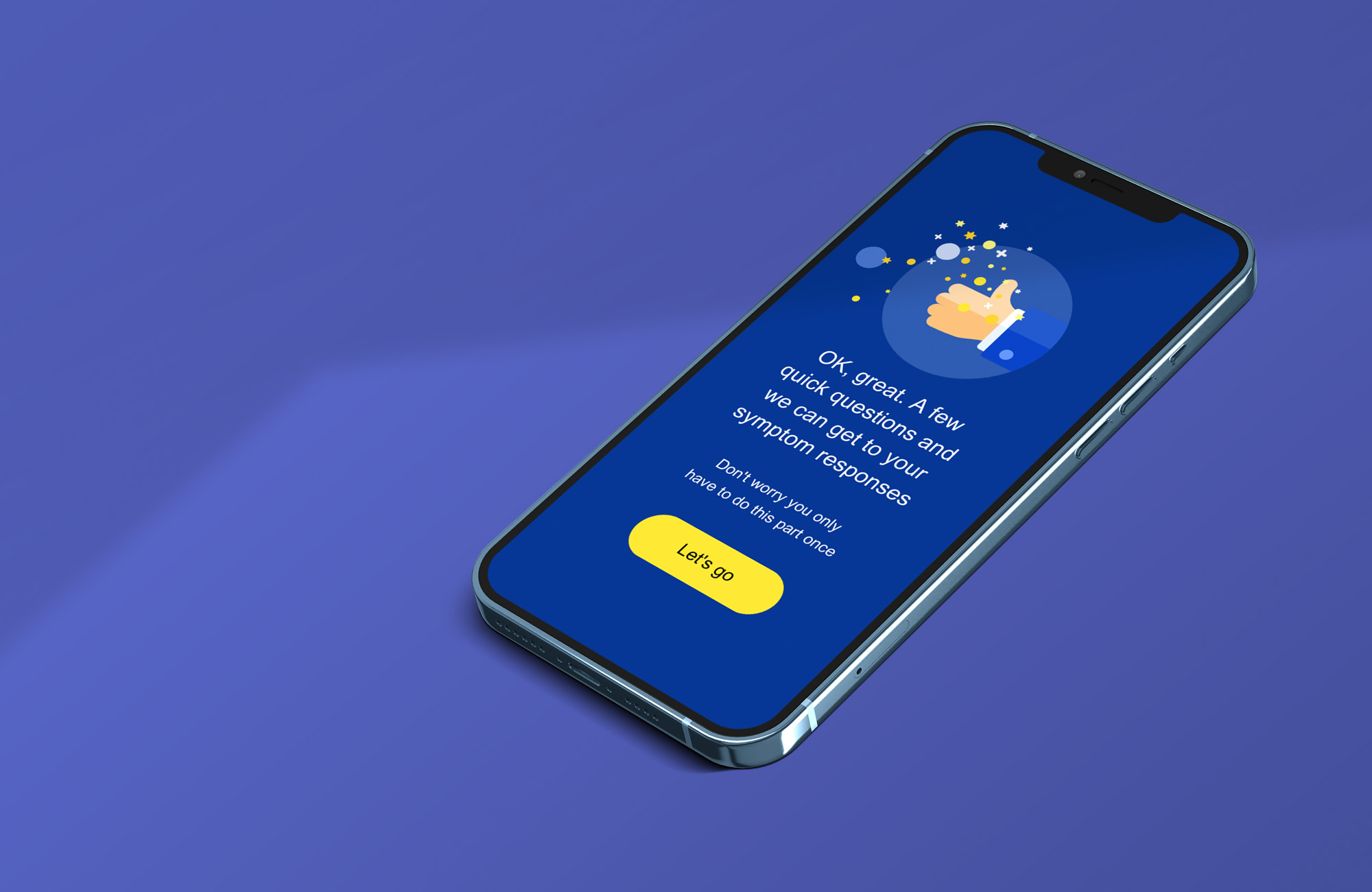 Data and insights to help save lives
Oxford Medical Intelligence (OMI) partnered with Base Creative to create an app and portal to be used by some of the biggest international healthcare providers and their patients.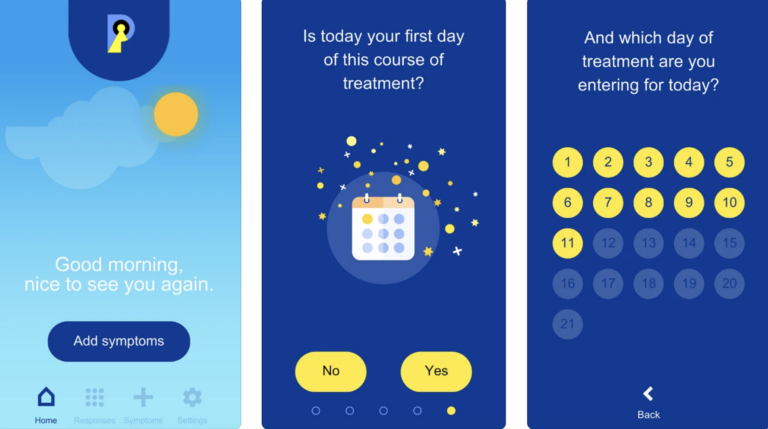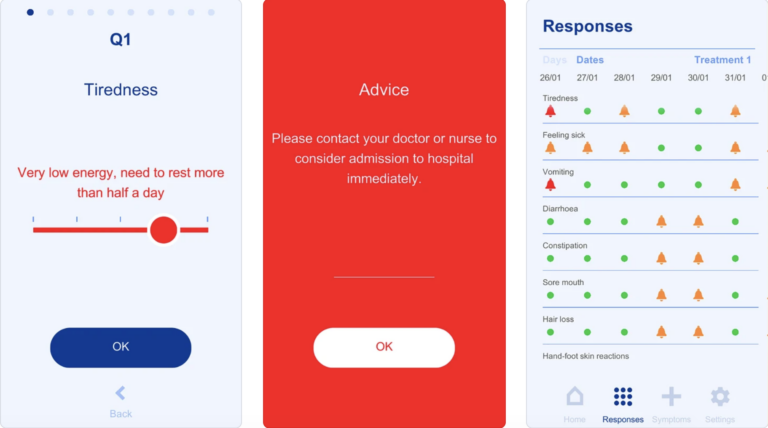 The results & the experience
OMI wanted to convert a working prototype of their PROMs (Patient Reported Outcome Measures) system into a market-ready app and portal for use by some of the biggest international healthcare providers. Working closely with the OMI team, we designed, developed and published PROMinet, an app which allows chemotherapy patients to manage their side effects and make reliable records through mobile or tablet devices, as it is available to download in the Apple and Android app stores. We also developed a management portal, which presents insights on patients' responses, and system administration tools.
Throughout the build, our goals were to ensure the app would be intuitive for patients to use, while helping the healthcare clients collect the data they need as easily as possible. The healthcare clients are delighted with the system, which enables them to gather data from patients quickly and efficiently, replacing their existing paper systems. Patients are successfully using the app, and plans are in place to further develop the system to work across a wider range of departments and support more patients.
We love working with Base Creative because they combine big picture awareness with attention to detail. Their work on PROMinet, which included both an app and sophisticated web dashboard, was great. The project had complex dynamic and legacy requirements but Base Creative were tenacious and responsive, remaining flexible, which was greatly appreciated.

Y.C. YEAP – DIRECTOR, OMI
OMI is such a great company to be working with, because they're providing technology solutions to cancer patients which have a direct effect on their wellbeing. We're delighted to be adding value in the healthcare space, and benefiting people at a time when they need it most.

Greg Mileham

Managing Director