Trustees Unlimited is a professional trustee recruitment service that aims to create a wider and more diverse pool of available trustees for charities and not-for-profit bodies.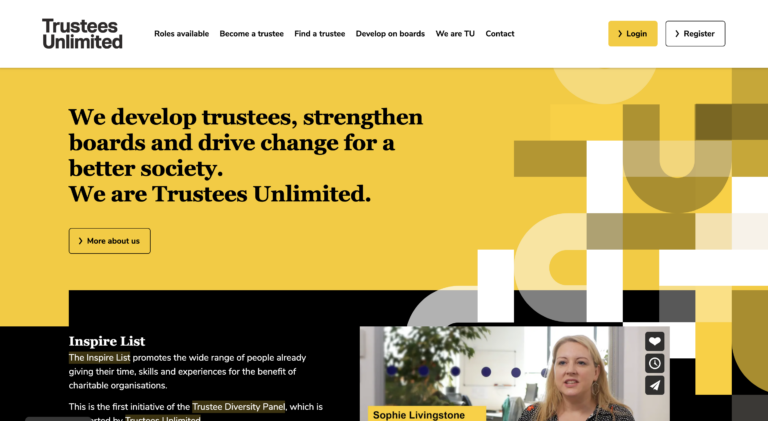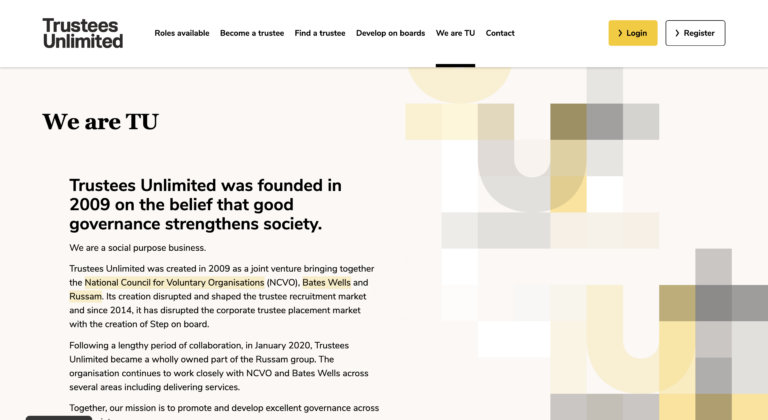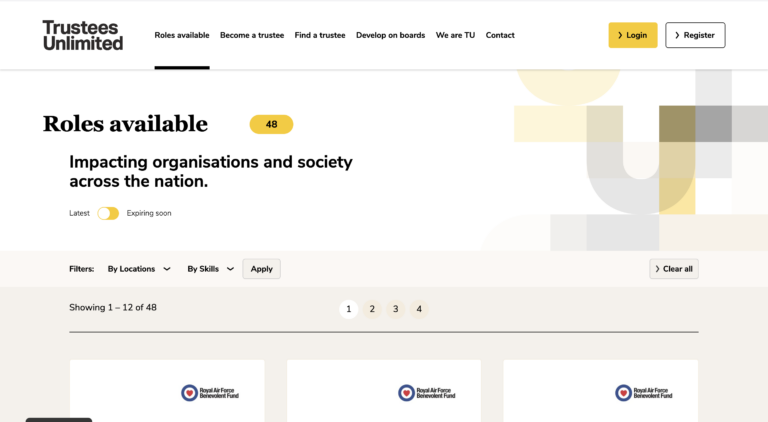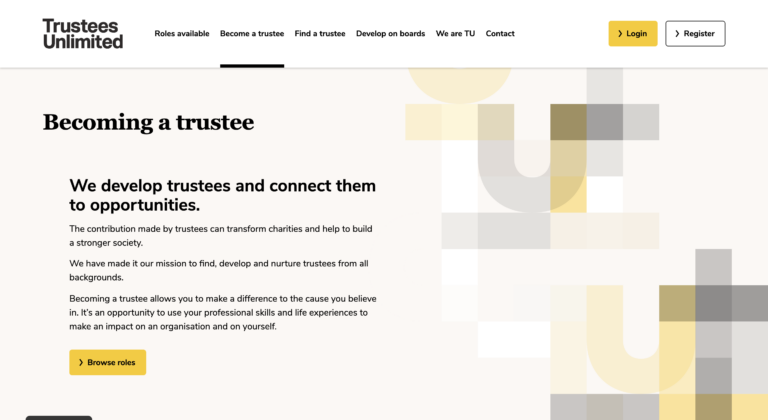 The results & the experience
Trustees Unlimited (TU) were keen to showcase their skills and experience, but they felt that their existing branding and website weren't adequately representing their expertise. They wanted to position their diversity thought leadership at the centre of their online activities.
Working closely with TU, we developed a new strategy that would help them achieve these goals, which resulted in a website design and development project, and ongoing website functionality enhancements and conversion rate optimisation based on their results to keep their digital presence up to date and at the forefront of the national conversation on governance. Their branding and visuals were also given an update to help communicate their professionalism and expertise.
The TU website now clearly displays their thought leadership in the sector, their commitment to diversity and inclusion, and their impressive credentials as a B Corp. It immediately makes visitors feel reassured, with the bold visuals representing TU as the exciting, fresh organisation it is.
Since launch, the system has advertised over 600 board vacancies, with the number of live vacancies steadily increasing. To further boost these vacancies, we also planned, designed and ran a dedicated paid Facebook conversion campaign. Reaching over 35,000 people the ads were targeted to specific demographics and cities within the UK, or across the UK, depending on the role available.
Working with the Trustees Unlimited team and board is a real pleasure. Their in-depth knowledge of the sector and desire to put talented and diverse candidates onto charity boards is inspiring, and we're delighted to be continuing our work to establish them as the go-to national resource.

Greg Mileham

Managing Director