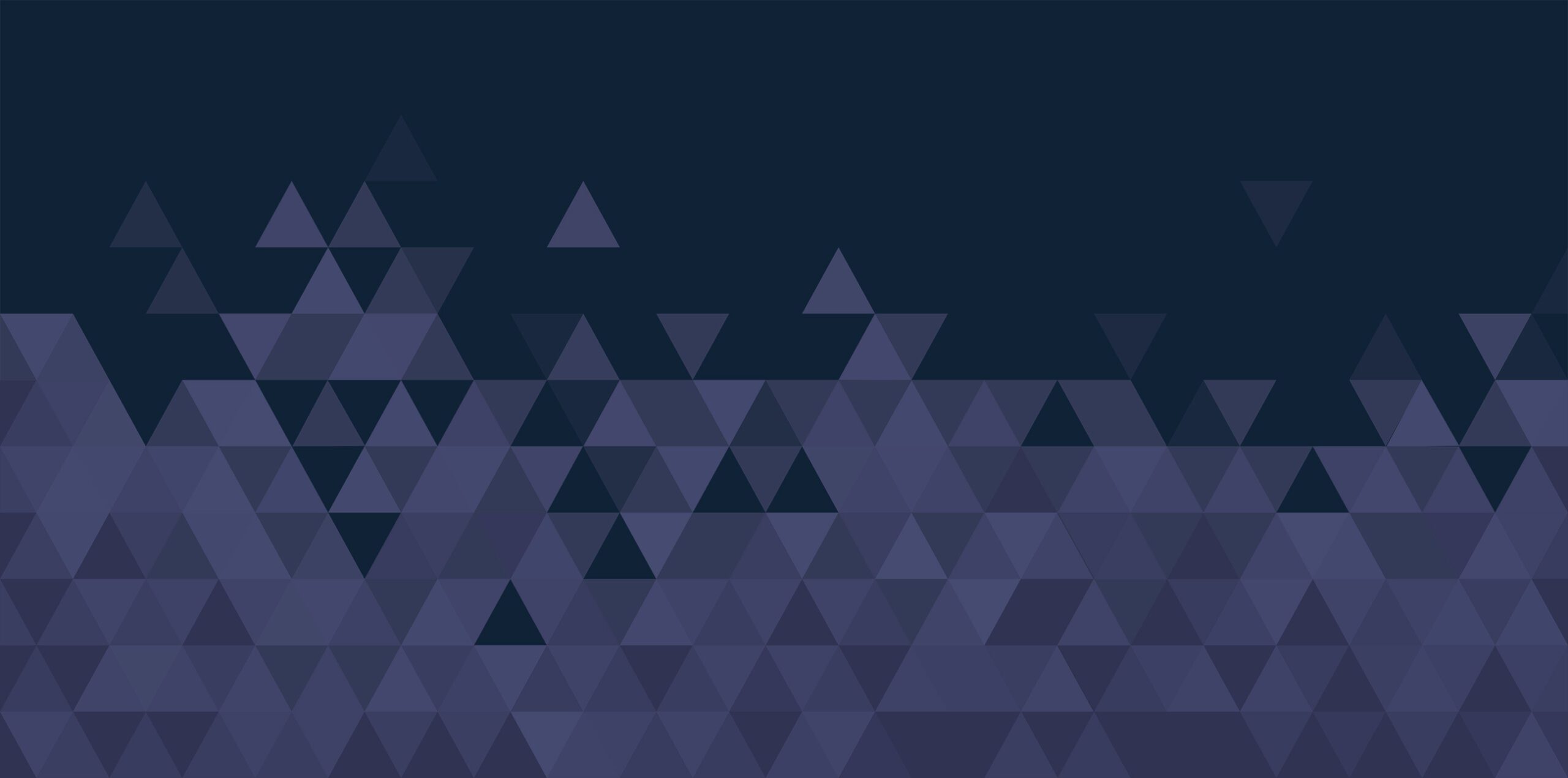 How to find the questions your audience are asking
If you're wondering what to include in your next blog post (or 10), here's how to come up with a whole list of blog posts that your audience will love.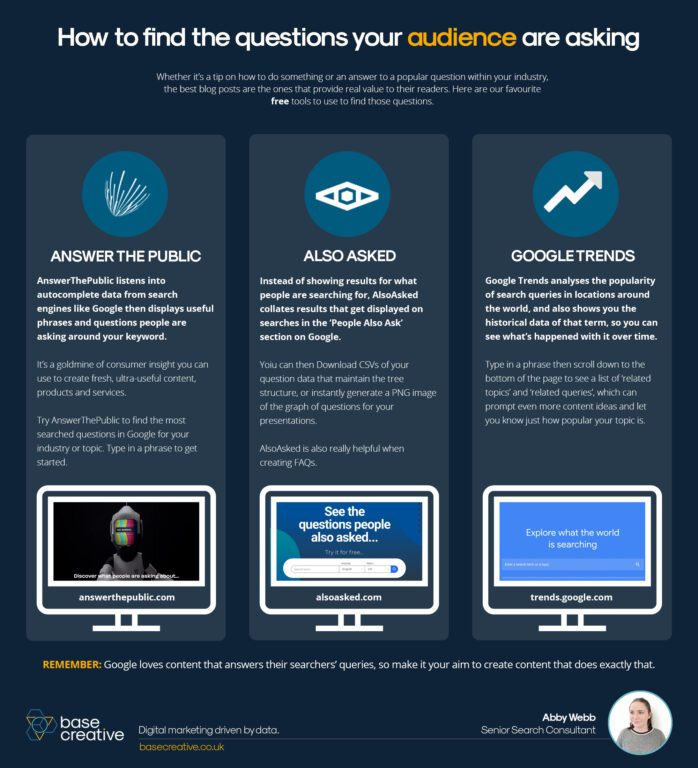 Get the download
To download our guide to finding the questions your audience are asking, click the button below.
Whether it's a tip on how to do something (just like this post!) or an answer to a popular question within your industry, the best blog posts are the ones that provide real value to their readers.
So, if you're wondering what to include in your next blog post (or 10), here's how to come up with a whole list of blog posts that your audience will love, with a little help from a handful of free tools. 
AnswerThePublic
Not sure what questions your audience could be searching for in your niche? Want to know what the most searched questions in Google are? Give AnswerThePublic a try. This nifty tool works by showing you the questions that are being searched in Google for a chosen phrase.
Example: a solicitor might be keen to create content to promote their conveyancing services. Answering questions prospective homebuyers actually have is a great place to start. By using AnswerThePublic, you can quickly get a list of potential questions about conveyancing – 77 to be precise.
In my search for 'conveyancing' questions, I got the following image back which I could download and save for later: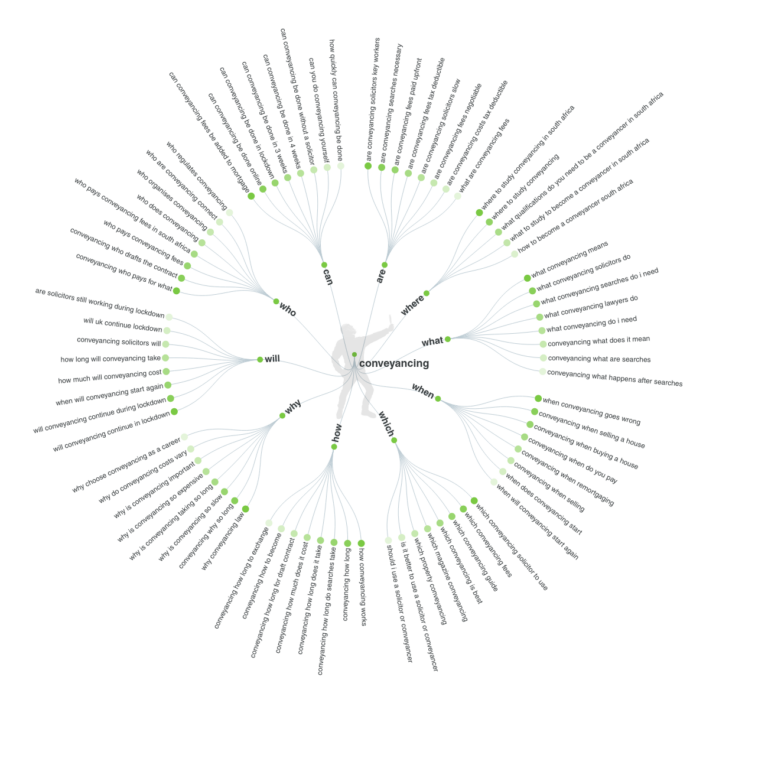 You can even download a handy .csv file, which isn't as pretty, but much more practical.
Immediately, there are a ton of brilliant content ideas that these results inspire, like a guide to the fees involved with the process that includes questions from AnswerThePublic:
Can conveyancing fees be added to the mortgage?
Who pays for what?
When do you pay for conveyancing?
Try it yourself at: www.answerthepublic.com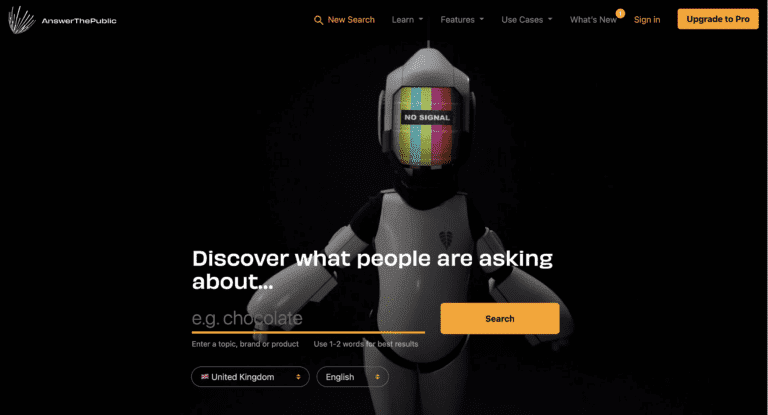 AlsoAsked
AlsoAsked is not quite an AnswerThePublic alternative, but it's the new kid on the block for helping marketers plan their content based on Google search results. Instead of showing results for what people are searching for, it collates results that get displayed on searches in the 'People Also Ask' section on Google.
Use AlsoAsked when you've got a great topic idea, but you're not sure on how to expand on related topics. It's also helpful when creating FAQs.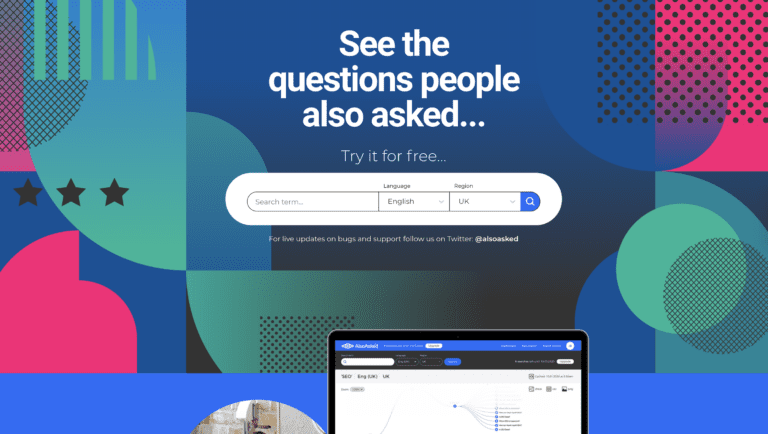 AlsoAsked works in a similar way to AnswerThePublic. Simply enter your search term, and it'll display a list of questions. If you upgrade to a paid account, you can then export these results as an image or .csv file.
Here are the results for 'conveyancing':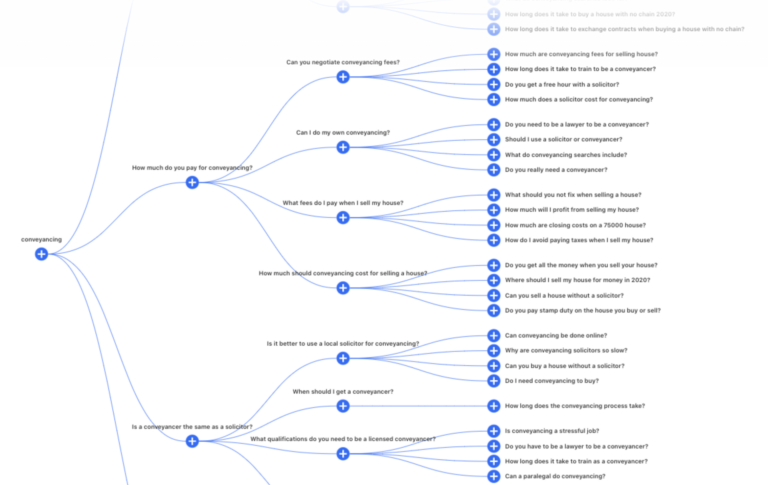 You'll see that they are organised in a different way to AnswerThePublic, but it's still clear to understand. You can also click on the '+' buttons beneath each question to find even more related questions.
Get 10 searches a month free at: www.alsoasked.com
Google Trends
Google Trends is often overlooked when it comes to content creation, but I find it particularly helpful when planning blog posts that are focussed on the latest news and events. Google Trends analyses the popularity of search queries in locations around the world, and also shows you the historical data of that term, so you can see what's happened with it over time.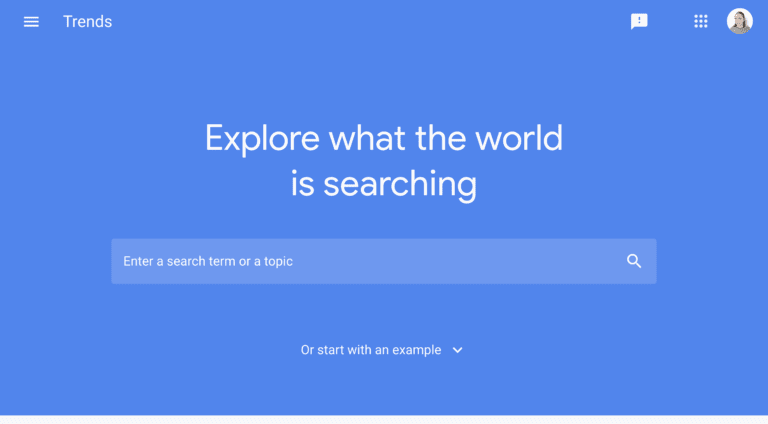 Using our 'conveyancing' example again, you'll see that interest in the query fluctuated massively over in 2020, since a notable dip as lockdown began and the property market stopped in March 2020, however searches did start to pick up, with exception to an expected dip around Christmas.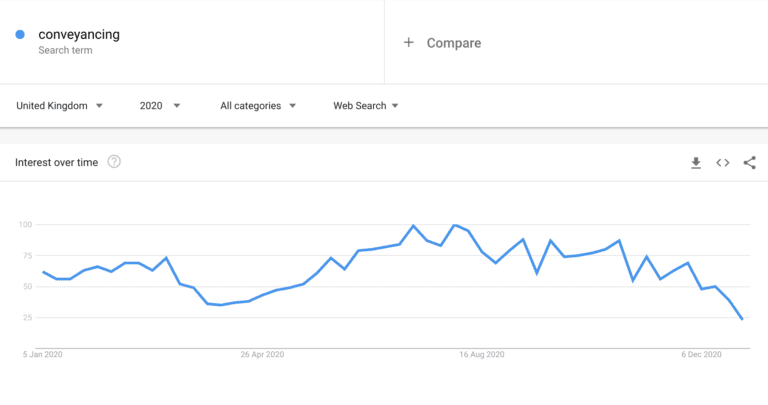 Taking a look at 2021 insights, we can see a positive increase in popularity around 'conveyancing', as seen here: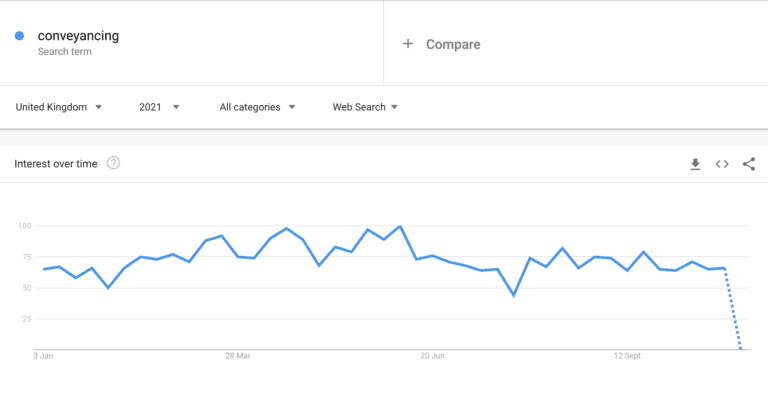 This alone might not always be helpful coming up with blog post topics – although it could help validate your desire to write about a certain topic – but scroll down to the bottom of the page, and you'll see a list of 'related topics' and 'related queries', which can prompt even more content ideas.

In this case, the related topics for 'conveyancing' include 'property law' and 'probate'. You can click on them to find even more trends and related topics. Knowing this can help you plan a lengthy article that covers the conveyancing subject more broadly, or can inspire a number of articles on different topics that you can link back to within your main conveyancing article later.
Whichever route you decide to go down, being one of the first to write about an emerging trend in your sector will set you apart from your competitors, which is where knowledge of related topics is really helpful.
Try Google Trends at: https://trends.google.com/
How to make the most of these tools
When you begin planning new blog posts for your website, these tools will be invaluable to you – whether you use a combination of all 3 or choose your favourite. Make a sheet with the most important questions you think your audience is asking based on these suggestions, then group them by topic. You can then write blog posts that answer one of your questions in depth, or a post that answers a related selection of them.
Remember, Google loves content that answers their searchers' queries, so make it your aim to create content that does exactly that.
Related articles
---
More help
For more help coming up with content for your website, email me at [email protected].
There's more where that came from
View our other content here
Lack of time is often the reason accountancy firms don't market their business, so in this guide, Base Creative shares easy time-saving strategies that all firms can introduce, including automation and content repurposing.  In this guide, Base Creative explores: How much time should you spend on marketing Automation in marketing How you can repurpose content […]