Transparency at Facebook
Mark Zuckerberg has decided that his 2018 challenge will be to 'fix' Facebook.
One of the issues I see with Facebook is transparency, something they have made efforts to improve in recent months, but I want to keep track of this in the form of a rolling blog post throughout 2018 to see what else is done about it. I'll start by covering some major updates that happened at the tail end of last year, and will then add to this as the year goes on.
October 2017
Ability to see which ads Pages are running (testing phase)
Tests begin running in Canada with the plan to roll out to US and all other countries by summer 2018 (ahead of November midterm elections).
This test means that upon visiting a Facebook Page, they would be able to click on "View Ads" and see all the ads currently running, whether or not they're the intended audience. You'll also be able to see ads running on Instagram and Messenger from the page in question, too.
For the duration of the test, only active ads will be shown on Facebook pages.
Federal Election Ads Archive
After the transparent ad testing is complete, Facebook will compile an archive of federal election ads, including both current and historical ads. They've stated four actions to be carried out along with each ad:
Include the ad in a searchable archive that, once full, will cover a rolling four-year period – starting from when we launch the archive
Provide details on the total amounts spent
Provide the number of impressions that delivered
Provide demographics information (e.g. age, location, gender) about the audience that the ads reached.
Verification for Election Ads
From now on, advertisers running election-related ads will have to submit documentation to confirm their identity and location. Ads run from these advertisers will then have disclosure noticed on them as they appear in the feed, along with details about the advertiser and why you saw that ad.
December 2017
Facebook release their Transparency Report
The Transparency Report covers policies and procedures used to protect users on the platform, including businesses.
Within the report, it's possible to see how many requests were made regarding intellectual property (copyright, trademark, counterfeit) and government requests relating to criminal cases.
This report is part of Facebook's effort to create a better relationship with their audience and be clear with what methods are in place to protect users. This report gives further insight into the safeguarding taking place on the network and will be updated by Facebook twice a year.
January 2018
Facebook reassures users by expanding data privacy resources
To reassure users using the platform who might be worried after previous news surrounding the network in regards to its influence on votes, Facebook has launched a new campaign. The focus of the campaign is to inform people better about their data and privacy options.
Facebook has said "You have many ways to control your data on Facebook. This includes tools to make sure you share only what you want with the people you want to see it. But privacy controls are only powerful if you know how to find and use them"
How can you expect to see this campaign in action?
You'll be seeing videos pop up on Facebook informing users on how to restrict who can see their posts and help them to understand how their data is used. You'll also see prompts to carry out a privacy checkup which will allow you to see and adjust your privacy settings if you see fit.
This move from Facebook comes about due to the upcoming General Data Protection Regulation (GDPR), which will crack down on companies and organisations misusing data. This comes into effect on May 25th 2018, so it's important Facebook (and other companies) are ready for this.
Where does Facebook act as the data processor?
To comply with the GDPR, Facebook has to state how and when they are the data processor. Facebook will be the data processor when; custom audiences are created in advertising campaigns, analytical reports are created which include data insights, and finally, when Workplace Premium is used. This is a service which allows collaboration between coworks via Facebook.
These are the latest updates from Facebook so far regarding transparency. I'll be updating this post as and when new changes occur. For now, keep an eye on the changes taking place in relation to the news feed.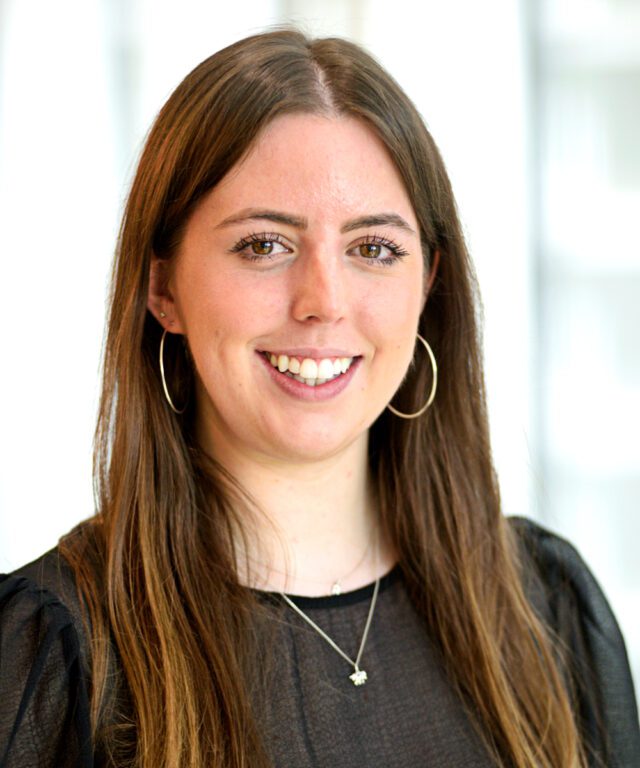 Senior Social Media Strategist
Rebecca is an award winning Senior Social Media Strategist who specialises in paid social media campaigns.
I've got plenty to say
View my other articles and opinion pieces below
What's the point? I think about that question all the time. No, I'm not having an existential crisis. I think about it because it's the first question on the minds of many of our clients and prospects when considering their social media marketing activity. Why is social media important for businesses? What's the value of […]