What Did We Learn From Mental Health Awareness Week?
Mental Health Awareness Week is hosted by the Mental Health Foundation. It took place last week and we checked in with the team to see how they feel about mental health, especially in the workplace.
After speaking to the team, we uncovered some common themes amongst everyone's answers:
Human connection
"I live and breathe social media. I spend a lot of free time on there, plus it's my job! I don't doubt that it's had an impact on my mental health" – Becca
"You don't have to be the office joker, either. Bake a cake (not because it's someone's birthday), buy someone their favourite chocolate bar, smile and say good morning (it's amazing how many people still don't do this). You may be surprised how easy it is to have a positive impact on other people's happiness."
"To be honest I don't know how well I'd cope if I were a kid growing up with social media now. It's hard not to be permanently connected and I think we all benefit from spending quality time with people we care about."
Balance
"As time goes on it becomes more and more clear to me that you have to have a healthy balance, or it can become very overwhelming" – Becca
"Getting things out of your head and into task lists, drawings, sketchbook, note pad which can be kept somewhere is important because otherwise, your brain becomes overloaded. In the creative field, it's a bizarre mix of non-logical and logical always clashing, order vs free-flow" – James
"At home, I try to avoid using social media (and the use of my mobile phone) to be *present* around my girls. Experience has taught me that if I don't do this I become a terrible version of myself and that's not the mum I want to be." – Anna
"I believe a real work-life balance starts with truly enjoying your work. Laugh every day – between the hours of 9-5! Make it a small daily mission to make one other person laugh or smile each day too." – Iain
Be vocal
"Speaking about your feelings with people and not holding on to them I have found to be especially important. Try to get them out of your brain and through your mouth is key. We will fail at this from time-to-time but generally, I have found it better out than in. It's kinda like a toxic brain waste dump inside otherwise. Voicing fears is extraordinarily liberating. It's counter cognitive for so many men though" – James
It's been a great learning experience for the whole team, not only have we made time to discuss mental health, which is perhaps an area we weren't focusing enough on beforehand, but we've also learnt more about our team, and have a better understanding of our values and attitudes towards screen time, mental health, and social media.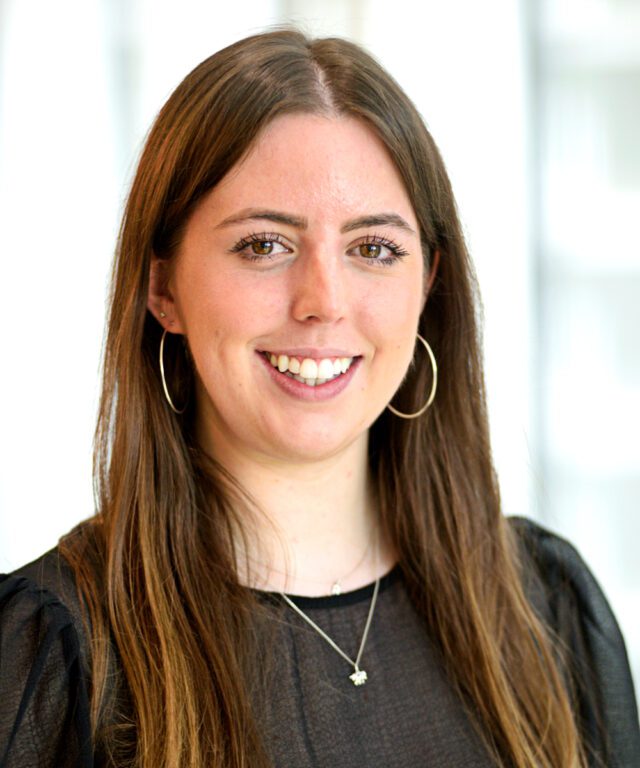 Senior Social Media Strategist
Rebecca is an award winning Senior Social Media Strategist who specialises in paid social media campaigns.
I've got plenty to say
View my other articles and opinion pieces below
What's the point? I think about that question all the time. No, I'm not having an existential crisis. I think about it because it's the first question on the minds of many of our clients and prospects when considering their social media marketing activity. Why is social media important for businesses? What's the value of […]