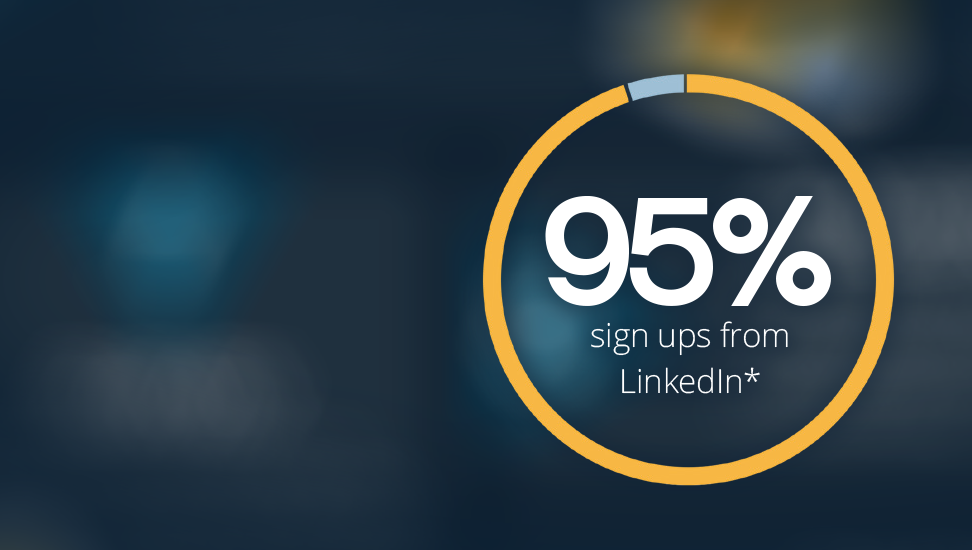 How to promote your next webinar
You've chosen your topic, picked your webinar tool, set the date, and created your presentation. Now you just need people to attend.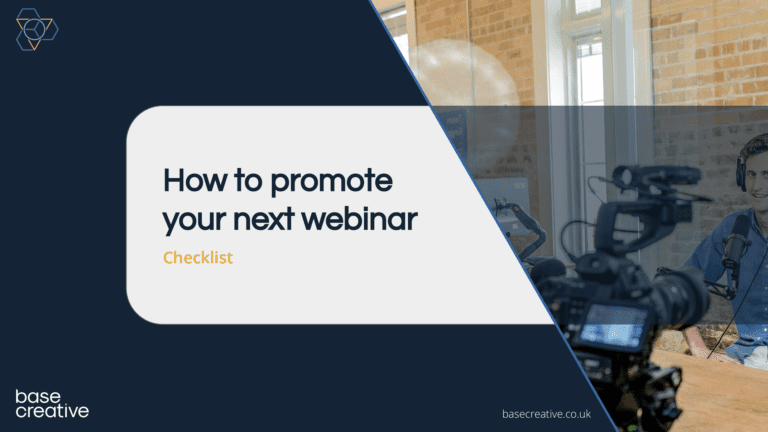 Get the download
To download our webinar promotion checklist, click the button below.
Use our checklist to learn how to promote your webinar before, during and after the event!
4 weeks prior to your webinar
Determine how you will measure the success of your campaign
Before you start your campaign, it's important to determine how you will measure the success of your campaign. What's the desired outcome you want to achieve after you've hosted your webinar? Some examples include:
Growing your newsletter
Signing up for a demo
Purchasing a product
Use this end goal to work out how many people you'll need to sign up. Webinars typically get 44% of sign-ups to attend. By looking at how many attendees you need, you can work out where your promotional efforts are best placed and measure the success of the campaign.
Start promoting your webinar at least 4 weeks prior
Give yourself plenty of time to promote your webinar on both organic and paid channels. This way you can build up your promotion and let people know to save the date – after all, they won't want to miss the show! You should expect a steady trickle of sign-ups right up the event, and you might even experience a sudden influx in the final week.
Use LinkedIn Ads to target your audience
Use LinkedIn targeting options to your advantage. For example, if you're hosting a webinar for people working in professional services, you can be very specific with your job functions, industries, and seniority. Make sure you have your paid ads running for the full four weeks prior, so you have time to optimise and test your best performing ads.
Bonus tips
Use "Job Function" rather than "Job Title" in your audience targeting. There are lots of different job title variations and this ensures you include them all (where relevant!)
What's the outcome of your webinar? If you're trying to make a sale, make sure you consider who's going to be attending. Use the "Job Seniority" targeting options in LinkedIn to make sure you're targeting the decision-makers!
Promote your host & speakers
Who's hosting the webinar? Do you have any special guests? Promote all of your hosts as part of your organic social media strategy. You can produce posts showcasing who your speakers are, what their role is, and what expertise they're going to be bringing to the webinar. Share these on your company social accounts and encourage your host and speakers to share them on their own channels too. Utilise the power of your pre-existing network!
Cross-promote your event & additional resources
Look at other types of content at your disposal. Do you have a podcast being released before your webinar where you can include a mention? Perhaps a Clubhouse session or Instagram Live. Look for opportunities where you can give a summary of your upcoming webinar to your audience and tell them to sign up in this all-important lead up to the webinar.
You should also consider producing additional resources like blog articles, which can not only give further insights on the topic at hand but also give you a chance to include a call to action in your blog post.
Create a LinkedIn Event
LinkedIn Events are still a relatively new feature on the platform, which means they're not being used to their full advantage… yet! Creating a LinkedIn Event alongside your LinkedIn Ads will provide you with another opportunity to get your webinar in front of your target audience – for free!
If you create a public event on LinkedIn, it will be discoverable by anyone on the platform. There's also a chance that your event will be shown to relevant LinkedIn members when they're on the 'My Network' section of the profile. You can even invite connections to your LinkedIn Event. They're easy to set up too – take a look at LinkedIn's guide to creating events to get started.
An hour before your webinar
Share final reminders
On the day of your event, share a final reminder on your social channels. We would suggest sharing this reminder on the social platforms where your audience is most engaged. Remind people what time you'll be starting, what topic you'll be covering, and you could even share the registration link for anyone who wants to sign up last minute.
Share a glimpse of behind the scenes
On the day of your webinar, share some behind-the-scenes content on your social channels. No matter if you are the host of the webinar or one of the guests, share a photo of your setup. Use this as an opportunity to ask your audience who might be getting ready themselves to watch along to drop any questions they have that you can address during the webinar.
Post-webinar
Thank your attendees for joining
You'll be able to thank your attendees during the webinar itself, but it's always nice to follow up with a quick thank you on social media too. In this post, you can give a summary of what's been covered, provide a place for any additional questions from attendees, as well as giving your audience a further nudge towards your desired outcome. E.g. are you trying to get them to sign up for your newsletter? Now's the time to mention it!
Send follow up emails to your attendees
Similarly to a social post, you can send a follow-up email to everyone who attended your webinar. Like the social post, this email can be used as a way to remain at the front of your audience's mind after the webinar. This is also a great opportunity to share a whitepaper or any additional resources that follow on from the content you shared. Plus, you can share a call to action here to send your most engaged audience one step closer to your final goal.
Don't forget about the people who couldn't attend
You will always get people who can't attend your webinar. It could be a simple as they forgetting it was taking place, or a last-minute call coming in they had to take. Don't forget to email this audience group too, you can share a recording of the webinar and remember your call to action! Just because this audience couldn't attend, doesn't mean that they won't convert.
Now you've got your checklist for before, during and after your next webinar, you can be assured that your audience will be informed and ready for the next steps in their user journey.
---
More help
Have any queries about promoting your next webinar? Email me at [email protected].
There's more where that came from
View our other content here
This guide breaks down all the social media image and video sizes you need to know, including LinkedIn, Instagram, Facebook, Twitter, YouTube, Pinterest, TikTok and Google Business Profile.