My BrightonSEO Experience
Last Friday, I was lucky enough to take a trip down to the seaside for a day jam packed with SEO goodness. Since I only completed my apprenticeship earlier this year, I was super excited to see what my first ever conference would have in store for me!
When I arrived at the venue, I was greeted by lots of friendly faces at the entrance of The Brighton Centre. As I made my way inside, I collected my goodie bag and found my way around. It was time to head to the first session of the day!
My first session focused on strategy, and I especially liked Tom Anthony's talk. He spoke about the emerging types of search, including ambient search, faceted search, and transactional search.
There were a few key points from this talk that stood out to me. How cool would it be if you could pick up a phone, and it knew who you were? And then your friend picked up the same phone and it knew who they were too, and loaded all their settings ready for them? That sounds awesome. Keep an eye out for Google Zensei, which is focusing on bioimpedance. Tom spoke about how the future of search is going to be voice based. Think about devices such as Amazon Echo, soon to be released Google Home, even Siri, they all operate using voice search, and this will soon become the norm for all of us. Traditional web searches are going out of fashion.
Have a read of Tom Anthony's slides from the day here.
I also enjoyed Martijn Scheijbeler's talk on how publishers do content marketing. I was amazed to hear that The Next Web do not have an editorial calendar, rather, they have the next day or so planned out with articles, but wait to see what's happening in the world before planning too far ahead. I also thought the advice on outreaching was useful, but surprised that it's necessary to remind people to check the name and spelling of whoever they're writing to!
If you want to see more of Martijn Scheijbeler's presentation, click here.
If you're an SEO, I would seriously recommend you check out Kirsty Hulse's presentation. I really loved her talk, she was funny, and not afraid to say it how it is. This industry used to have to change overnight at the drop of a hat whenever there was a new update, but it seems we might be falling behind. Kirsty stressed the importance of us, as an industry keeping up with the changes, especially now online experiences are becoming uniquely tailored to the user.  
As we entered the afternoon, I decided to go exploring around Brighton. I went out in search of lunch, and followed the wave of SEOs in checked shirts until I found food. A burrito of course. Unfortunately, the heavens opened, and my plan of sitting on the beach overlooking the pier went down the toilet. But never mind, it meant I could head to the Auditorium for the afternoon's sessions and get a great seat.
My top two talks from the afternoon were from Phil Nottingham and Greg Gifford. I popped on my social hat for Phil's talk and absorbed some great knowledge about video. Video is the next big thing whether we like it or not. It's not just about churning out video across all platforms anymore, it's about creating content that's native to each platform, that's been optimized. It's about understanding what platforms your target audience are using, and choosing to focus on them specifically. It's definitely something we want to explore here at Base Creative. Keep your eyes peeled!
Have a read of Phil's video platform knowledge here.
Next thing on the agenda, I became a Facebook Ad Superhero! I really enjoyed this talk from Greg, as he made Facebook ads seem like a bit of fun! Usually they make Anna and I want to tear our hair out. What's up with all the different ways to create and edit ads, Facebook? But really, I found the different targeting methods very interesting. I especially loved the story about a guy who managed to target his roommate! Go give it a read.
Become a Facebook superhero here.
I've only picked out a few of the talks I attended during the day, but I can honestly say I enjoyed them all. Considering I'd never been to a conference like this before, I am so glad I went to BrightonSEO, and am already eager for tickets to the next one. Hopefully I can go! If you want to find slides from any other speakers, or any valuable SEO info from the rest of the day, head to @brightonseo and they've got a treasure trove of good quality stuff for you to look through. Go, go, go!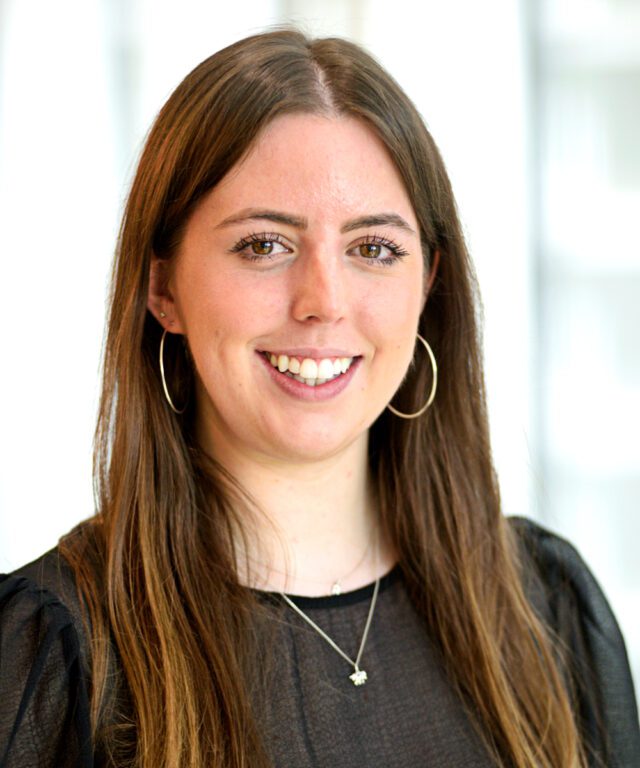 Senior Social Media Strategist
Rebecca is an award winning Senior Social Media Strategist who specialises in paid social media campaigns.
I've got plenty to say
View my other articles and opinion pieces below
What's the point? I think about that question all the time. No, I'm not having an existential crisis. I think about it because it's the first question on the minds of many of our clients and prospects when considering their social media marketing activity. Why is social media important for businesses? What's the value of […]