How Will Apple's Latest iOS Update Affect Your Ad Retargeting?
In the recent iOS 11 update for Apple iPhones, Safari has come equipped with a brand new feature called Intelligent Tracking Prevention.
Intelligent Tracking Prevention
Intelligent Tracking Prevention is a new feature introduced by Apple which aims to reduce cross-site tracking by further limiting third-party cookies and other website data.
Machine learning is used to identify trackers, segregate cross-site scripting data and stop users from being tracked by third parties and therefore preventing many retargeting ads. As Craig Federighi, Apple's senior vice president of Software Engineering, said in the Apple keynote, "your browsing history is your own".
This new feature is being met with resistance because of how cookies are going to be handled from now on with in Safari. Safari will now potentially delete cookies which are tracking you from one site to another. Cookies will also be deleted from websites you haven't visited for more than 30 days.
Sabotaging the Industry
Although you could say that Apple have developed this feature for the benefit of the user, helping to improve the user experience whilst browsing, there is an argument that this move is going to "sabotage the economic model for the internet", and has caused a number of American advertising companies to get very up in arms about the whole thing and write a letter to Apple.
The letter states that "the infrastructure of the modern Internet depends on consistent and generally applicable standards for cookies, so digital companies can innovate to build content, services, and advertising that are personalized for users and remember their visits."
Apple's Response
Apple, however, disagrees and believes that "people have a right to privacy". In a statement released it's said that "Ad tracking has become so pervasive that it is possible for ad tracking companies to re-create the majority of a person's web browsing history. This information is collected without permission and is used for ad re-targeting, which is how ads follow people around the internet."
Apple states that Intelligent tracking prevention "does not block ads or interfere with legitimate tracking on the sites that people actually click on and visit. Cookies for sites that you interact with function as designed, and ads placed by web publishers, will appear normally."
What About My Ad Retargeting?
Here's what you need to keep in mind about cookies when considering ad retargeting:
0 – 1 Day
When a user visits a website deemed as a first-party domain, (top domain) Intelligent Tracking Prevention sees this as a signal that the user is interested in the website. For the first 24 hours the cookies can be used in a 3rd-party context.
1 – 30 Days
Cookies can't be used in a 3rd-party context. If the user hasn't interacted with the website in the last 24 hours, the cookies will be kept but they'll be partitioned. This allows the users to stay logged in even if they only visit occasionally, but blocks cookies being used for cross-site tracking.
30 Days +
After 30 days the cookies will be purged.
What are your thoughts on this new feature from Apple? Do you mind cookies following you between sites, or are you very conscious of who's viewing your browser history? I think this is a good move from Apple, even if it has upset marketers. What I want to know next is what happens to all that data they'll retrieve from Face ID? I'd like to know exactly what happens to the data and how Apple will stop companies from abusing it. Cookies almost seem tame in comparison.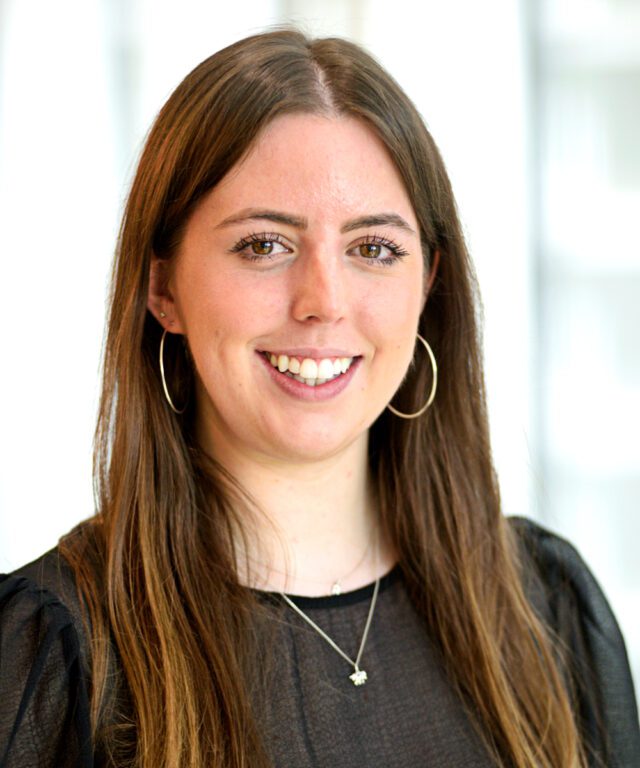 Senior Social Media Strategist
Rebecca is an award winning Senior Social Media Strategist who specialises in paid social media campaigns.
I've got plenty to say
View my other articles and opinion pieces below
What's the point? I think about that question all the time. No, I'm not having an existential crisis. I think about it because it's the first question on the minds of many of our clients and prospects when considering their social media marketing activity. Why is social media important for businesses? What's the value of […]