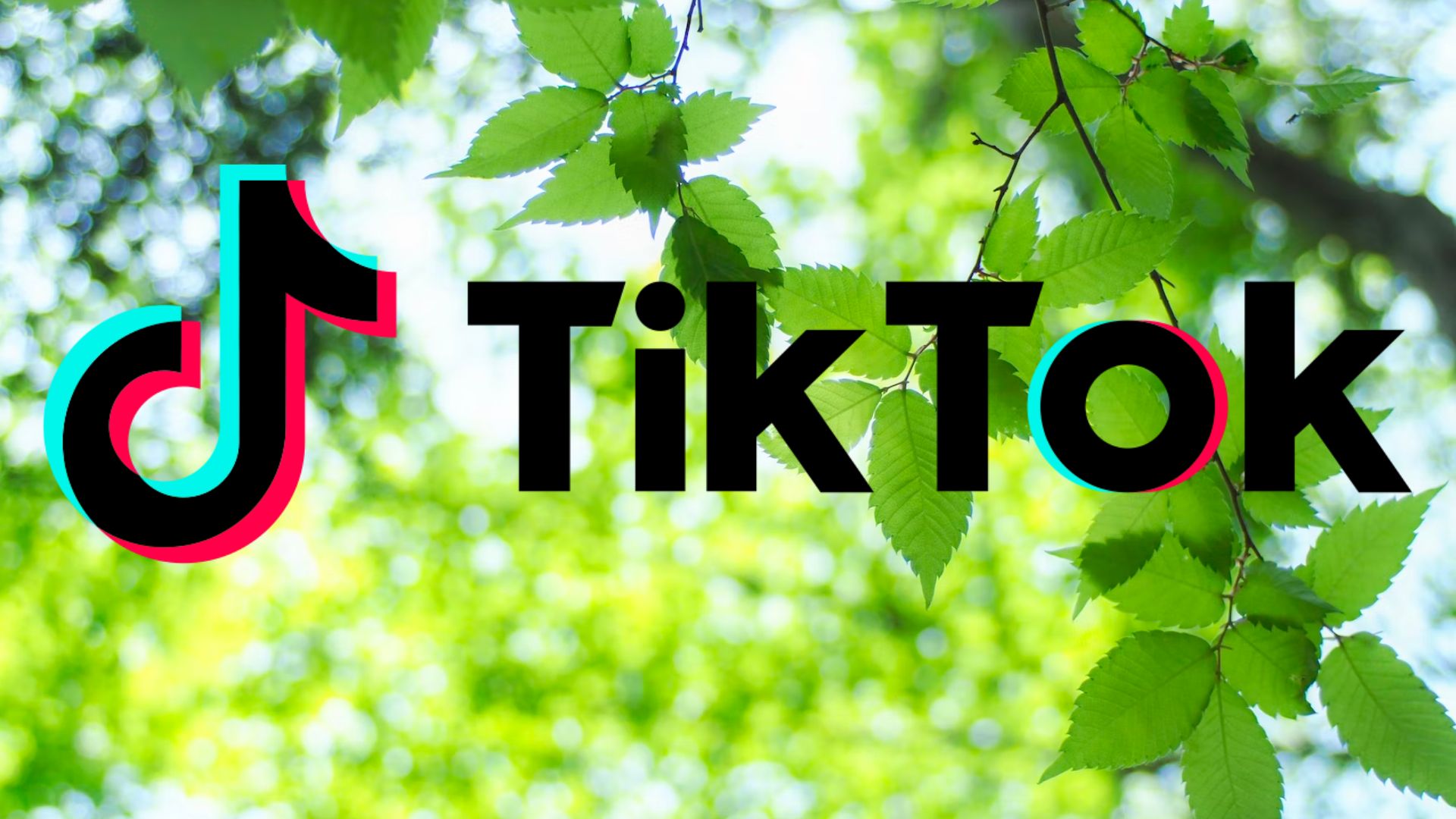 How TikTok promotes ESG to the leaders of tomorrow
TikTok has become a dynamic hub for ESG content. Here's how the booming platform's top creators reach their audience, and how you can catch up.
Content focused on environment, sustainability and governance (ESG) concerns used to be seen as a stuffy box-ticking exercise. Why is it then that over the last five years ESG has seen a 1150% increase in interest across social media? What changed?
Just a few years ago there was no question that LinkedIn was the preferred platform for ESG content. LinkedIn's tone is generally serious, it allows for longer-form content, and its algorithms let users more easily reach other people in their industry. It ticked the boxes.
As interest in ESG increases dramatically, however, the way in which ESG content is created and presented has become far more competitive, and its presentation far more dynamic. We are in the age of TikTok ESG.
TikTok's changing use and users
There are some common misconceptions about TikTok which lead to it being underestimated as a marketing tool. Most of all, many assume that the platform's audience skews too young for most businesses and especially for B2B. This is not true. Take a look at the age of TikTok users in 2022:
Not only are the original wave of Gen-Z TikTok users getting older and entering the workplace, but the app's entire demographic is becoming more evenly spread among users under 50.
It's not just who is using TikTok that's changing – it's how they're using it. I wrote an article in September looking at one related trend, exploring how younger users are increasingly searching with TikTok instead of Google.
#greenwashing has 94.6 million views. #esg has 127.9 million views. Take a look at the search terms below: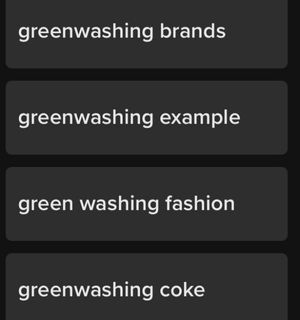 That's not all. Entertainment alone no longer dominates TikTok's content. With its user base growing older, content creators are taking it upon themselves to help educate young people taking their first steps into the workplace. They're calling out large businesses for greenwashing (see Krys' TikTok later in this article). They're giving people the confidence to assert themselves against unfair practices. They're directly tackling ESG issues.
TikTok's immersive algorithm helps educational content like this go viral just like the short-form comedy the app's best known for. In fact, the platform's education videos often follow the same trends and conventions as entertainment videos, taking the form of day-in-the-life vlogs and using trending audio snippets applied to more serious topics.
Examples of ESG TikToks
It's almost impossible to describe an ESG environment as dynamic as TikTok's without going straight to the source. Here are some examples of users that have found massive success exploring ESG and related content on TikTok.
Hello Fair
Hello Fair is an ethical trading company that prides itself on its ESG policies.
This TikTok integrates many conventions found across the platform, using a combination of sounds, facial expressions and labels to make its point. In this TikTok, a younger member of the team is made into a brand ambassador, becoming the face of Hello Fair while educating viewers on the definition of ESG, helping to make Hello Fair a trustworthy authority on the topic.
TALA
TALA is a sustainable activewear company which aims to deliver clothing with the same performance, fit, quality and style as bigger brands without the hefty price tag.
The company's founder, Grace Beverly, is Gen-Z and a popular influencer with multiple businesses. She regularly advocates for sustainability across all of her businesses, using Instagram, TikTok and YouTube.
This TikTok specifically uses the already popular day-in-the-life format, following Tala's ESG manager Hannah. This is a great way of showcasing what's involved in the role, and, by putting it front of centre, promotes the importance of both the role and ESG to the company.
Mira | Career & Life
Mira's account is about career development, diversity and empowerment. It's an excellent example of this niche on TikTok growing in popularity and engagement.
This TikTok replies to a question from one of Mira's followers about how she got into a career with ESG. Mira is a living, breathing example of one of our leaders of tomorrow, already working in ESG.
She speaks about how, until very recently, she had little knowledge of what ESG was and hadn't heard about it until starting her career. It was only after speaking to ESG experts within her company that she started to understand the topic.
Mira combines this conversation around ESG with her other point of focus, "career & life", telling her audience about how she got her certification and how networking benefitted her. She also comments on how she turned her curiosity and passion into a job – a requirement if you're going to enjoy your profession long term.
Mira is an example of a creator sharing insights into the ESG career pathway and shedding light on the topic to a whole new audience.
Brett Staniland
Brett appeared on UK Love Island in 2021, and made headlines for dressing differently to other islanders. How? He dressed in slow fashion, and actually worked with the show in 2022, to create clothing collections with this year's sponsor eBay, to show viewers that slow fashion can be cool.
This TikTok features Brett talking about BooHoo's horrendous warehouse working conditions, sharing parts of a recent undercover investigation by The Times with his audience.
Krys | Sustainability
Krys is a sustainability creator who evaluates how sustainable some of the most recognisable brands are, judging whether they're greenwashing or not.
This TikTok is styled like a typical unboxing video. However, Krys explains how Lush sources some of its products and ingredients and how that information is present but hard to find on their site. In short, Lush isn't the worst, but it also isn't as green as its marketing makes out.
Can TikTok promote ESG to the leaders of tomorrow?
The ESG conversation will be taking place one TikTok with or without you. To take part in that conversation, businesses can use TikTok to promote their workplace culture and environmental sustainability using an ambassador who knows TikTok well. This can help ESG content reach a more engaged audience, attract applicants to your business, turn members of your team into thought leaders trusted in their area of expertise and more.
ESG is growing and changing. That creates opportunities. The time to act on them is now.
Related articles
---
More help
Want to get in touch about building a social strategy for your business? Drop me an email at [email protected].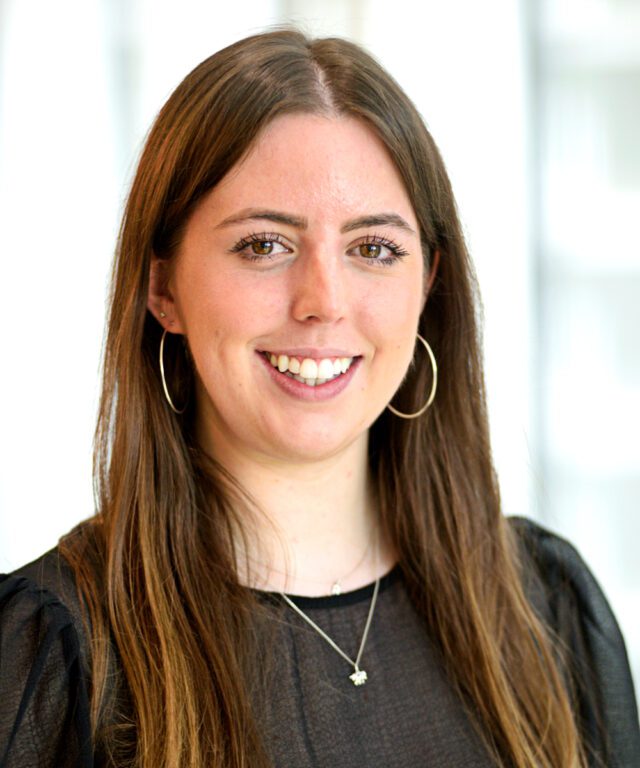 Senior Social Media Strategist
Rebecca is an award winning Senior Social Media Strategist who specialises in paid social media campaigns.
I've got plenty to say
View my other articles and opinion pieces below
What's the point? I think about that question all the time. No, I'm not having an existential crisis. I think about it because it's the first question on the minds of many of our clients and prospects when considering their social media marketing activity. Why is social media important for businesses? What's the value of […]