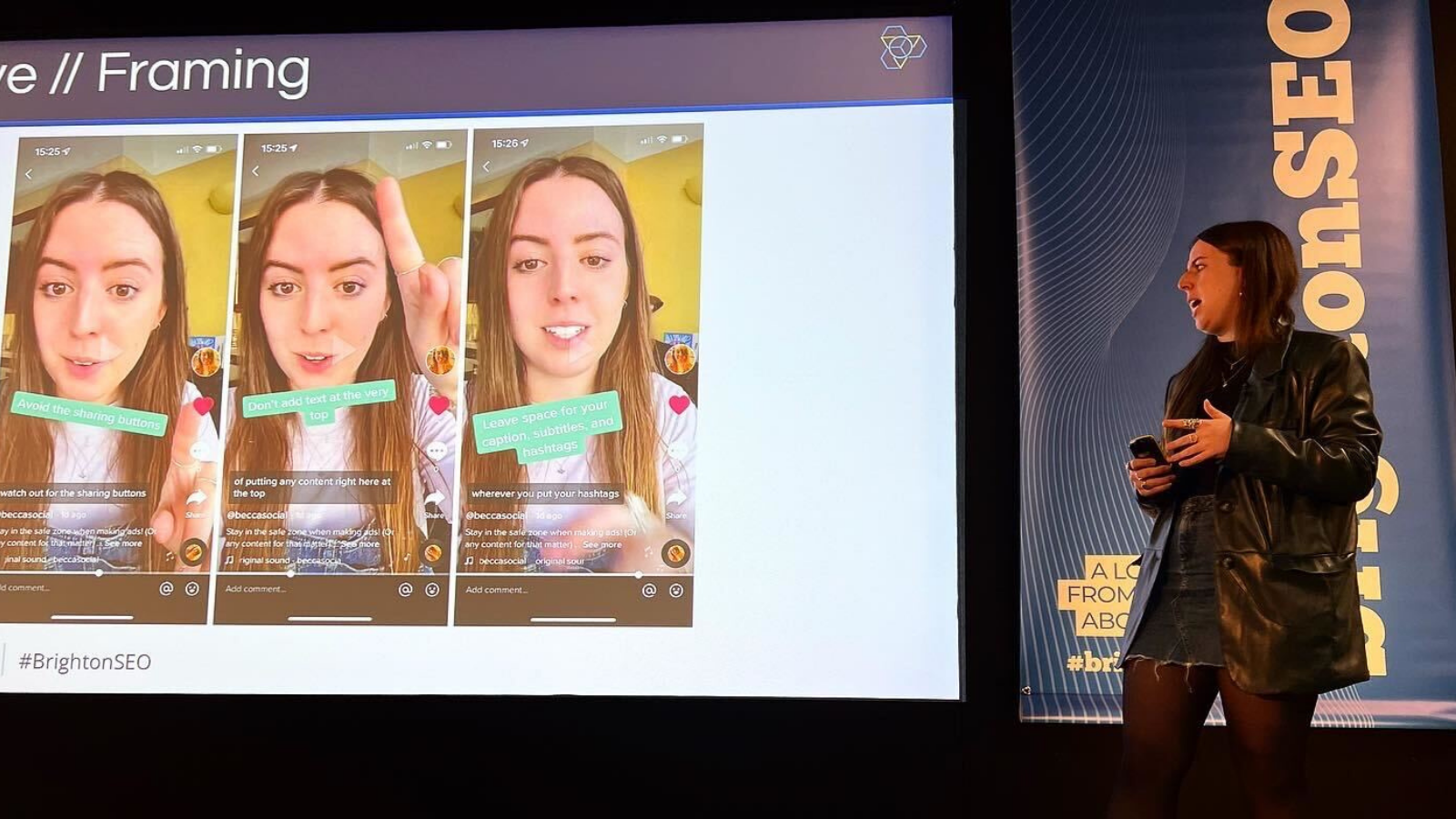 Building your TikTok toolkit
Find out how to market on TikTok using creative techniques built to impress the fast-growing platform's algorithm and TikTok's in-built tools.
Creative techniques to level up your TikTok content
TikTok is one of the fastest growing social media platforms in the world, expected to reach 1.5 billion users by the end of 2022, 13 million of whom are in the UK. Many businesses still find this relatively new platform intimidating and there are more than a few misconceptions about TikTok's utility as a marketing tool.
Once you've got started, however, marketing with TikTok will feel familiar to anyone with experience advertising through Facebook, Twitter, Instagram and many other social media platforms. While TikTok's audience is often dismissed as too young for many businesses, analysis of the app's changing landscape tells a different story. This year just 47% of users are between 10 and 29 years old, a sharp decline from last year when that same age group represented 62% of TikTok's audience.
As the platform grows more diverse, learning how to market through TikTok is becoming more important than ever. Whether you're in e-commerce and directly marketing goods, or a B2B business raising awareness, increasing engagement, or attracting new talent, understanding the tools in your TikTok marketing toolbox can give your brand a key edge online.
TikTok's Immersive Algorithm
To begin marketing on TikTok, it's important to understand the app's algorithm. When a video is posted, TikTok's AI pushes it to a small test group of users it deems most likely to engage with that content based on their activity on the app. If engagement is high, TikTok will share the video with increasingly large groups.
This loop mechanism makes TikTok highly immersive and the perfect tool for marketers familiar with the app's inner workings. In the UK the average TikTok user spends 52 minutes a day on the app. TikTok tops the main social media apps with a staggering 10.85-minute average session. Not only that, but unlike many other social media apps, 46% of TikTok users engage with content without any other distractions, compared to 37% on other platforms.
That's why you need to start marketing through TikTok. Here's how.
In-Feed Ads
In-feed ads are TikTok ads which appear sandwiched between other videos in a user's feed. These full-screen, high-impact ads can be a great way for your brand to gain exposure and to emphasize your call to action. In-feed ads have a 5% average engagement rate and a 1-3% average click-through rate.
The more organic your content looks – the less it resembles a traditional ad and the more it looks like other homemade TikTok content – the better. One KFC ad, for example, found 1.8 million views and a 10.5% engagement rate with an unpolished, organic opening frame that let it blend in perfectly with the app's other offerings. In-feed ads aren't the only option for advertising on TikTok, however.
Spark Ads
Spark ads are an extension of in-feed ads where certain existing videos are amplified to fit your campaign objectives. The sweetshop Candywork UK, for example, was finding success on TikTok with simple videos showcasing their order preparation process. By amplifying these videos to their target audience they achieved 6.3 million video views, 69k clicks and a 2.5x return on ad spend.
Creative Techniques on TikTok
Creating engaging content, organic or paid, is easier said than done. There are some important creative techniques to learn if your brand is going to fit into your target audience's TikTok feeds and hold their attention. You'll need to learn how to use these techniques and tools:
Authenticity
Authenticity is key. TikTok's own ad advice is simple – "Don't Make Ads. Make TikToks." If your ads look like they could be on TV, you're taking the wrong approach. Seemingly lower production value and conversational, creative content are common ways to help your TikTok ads fit into your audience's feed. 33% of auction ads with the highest view-through rate break the fourth wall, for example, making this a useful technique.
Framing
Careful framing is important. Familiarize yourself with TikTok's user interface. Make sure that the text on your videos isn't being covered by the share button, that your product isn't being blocked by captions or stickers and that you keep the top of the screen free – this is often where TikTok runs its own ads. The "safe zone" is in the middle of the screen – just make sure you aren't covering important info or call to actions with your own stickers.
Trends
On a constantly changing landscape like TikTok, it's vital to keep up with trends. Don't fall into the trap of thinking that every TikTok trend is a dance routine. TikTok has a trend discovery tool which you can use to research your niche before creating content. Pay attention to what people are doing in their videos, the sounds they're using, and how their content has been filmed.
Key Messaging
Remember, you don't have long to share your message. Try to keep your ads between 21 and 34 seconds in length – videos of this length have an average 1.6% lift in impressions. 63% of videos with the highest click-through rate highlight their key message or product within the first 3 seconds. Capture your audience's attention – interrupt their feed and hook them in.
TikTok Creator Marketplace
TikTok is full of talented creators that your brand can partner with who already have experience working on the platform and engaging with their own audiences. You can use TikTok's Creator Marketplace to find what's working best in your industry and to look at the most engaged TikToks and the creators behind them.
Partnering with creators can boost view-through rates by as much as 193%. Plus, these partnerships can help ensure that you're speaking the most up to date TikTok lingo and are engaging with what's trending at the time your ad goes out.
Music and Sound
Music and sound are a core part of TikTok, and their role is vital to understand when advertising on the platform. TikTok even has a commercial music library which you can use for your ads. Try picking songs which have 120 beats per minute. This can have a positive impact on your ad performance, driving a higher view-through rate. Sound can also help make sure that your audience isn't distracted, fully immersing them in your content.
Accessibility
It's also important to make sure that your videos are accessible without audio. Use text overlay stickers to get your message across and write out subtitles or use the auto subtitle tool, keeping the "safe zone" in mind when positioning this text.
Top tip: auto-subtitles are the best way to make sure your content is as accessible as possible. Screen readers will be able to read this text, but labels and stickers aren't always picked up.
Using Your TikTok Toolkit
Now that you're equipped with your TikTok toolkit, you can start making content and getting your brand in front of your audience. The exact type of content you make will depend on your goals. "Day in the life" videos can be great for recruitment and showcasing the humans behind your brand, for example, while product showcases help small businesses show off their latest stock.
Test out the new tools in your TikTok toolkit and, when partnering with creatives, choose at least 3, refreshing them each week. Experiment, keep track of trends, and most importantly, keep your content short, snappy, and human.
Find my TikTok resources here
Related articles
---
More help
Want to get in touch about building a TikTok strategy for your brand? Drop me an email at [email protected]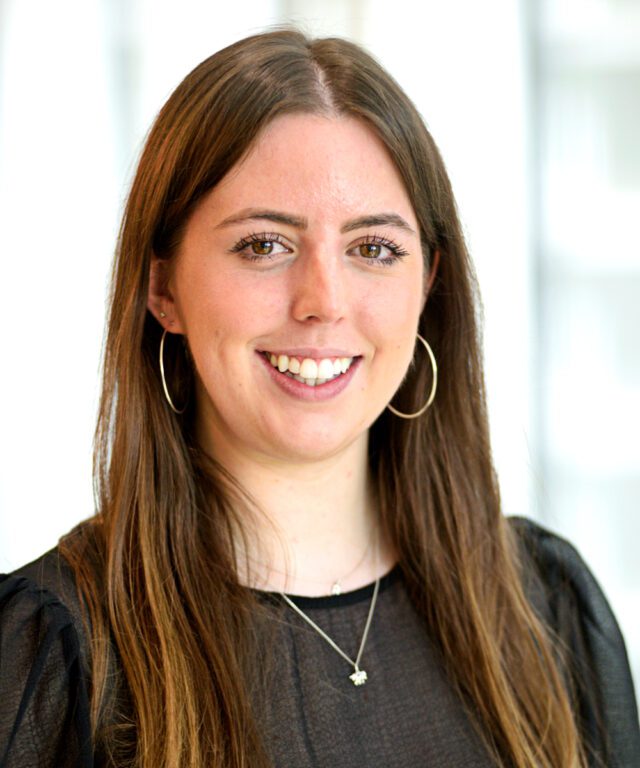 Senior Social Media Strategist
Rebecca is an award winning Senior Social Media Strategist who specialises in paid social media campaigns.
I've got plenty to say
View my other articles and opinion pieces below
What's the point? I think about that question all the time. No, I'm not having an existential crisis. I think about it because it's the first question on the minds of many of our clients and prospects when considering their social media marketing activity. Why is social media important for businesses? What's the value of […]