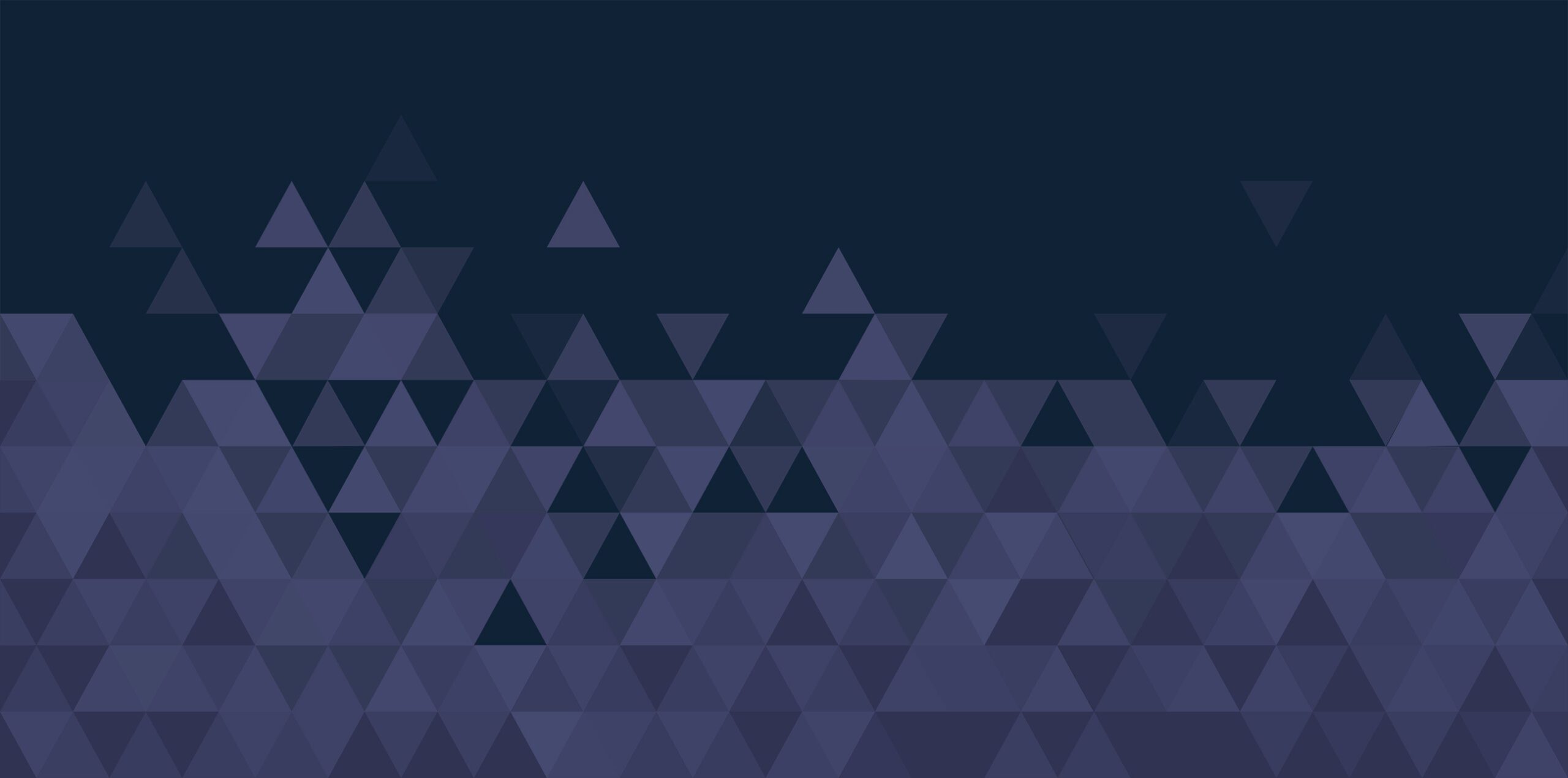 Choosing the right social media platform for your personal brand
When you're starting a new campaign to promote yourself, one of the first considerations you're likely to have is which social media platform you should use. Let's dive in!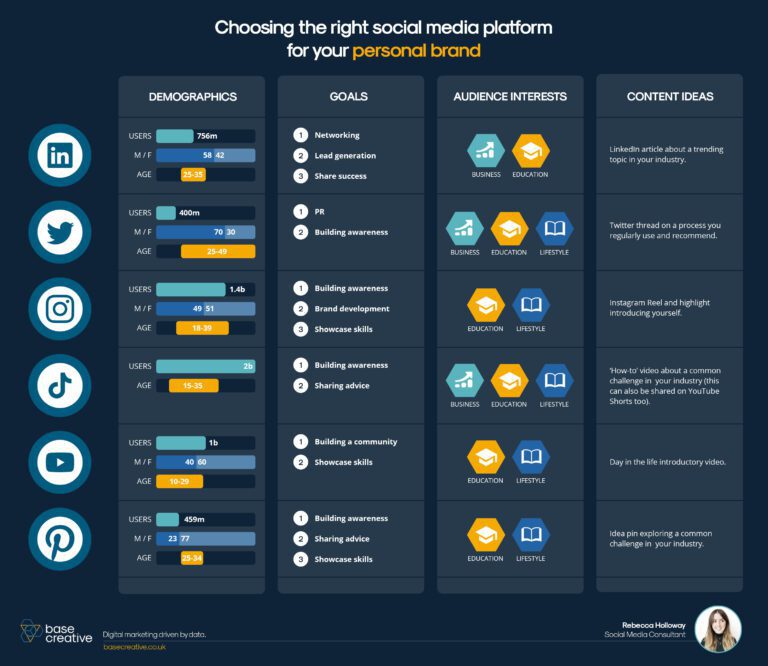 Get the download
To download our guide to choosing the right social platform, click the button below.
When you're starting a new campaign to promote yourself, one of the first considerations you're likely to have is which social media platform you should use. This will depend on your audience, goals, and the types of content you want to create and share. Let's dive in!
Who's your audience?
First of all, who's your audience? At the start of any campaign, it's important to look at your audience base. You might already have a good understanding of your audience demographics, but it's always worth your while carrying out some research before you begin to make sure you don't miss out on any opportunities.
A great place to start is by looking at which age groups are spending the most time on each platform. We've got an infographic breaking this down for you here.
Start by analysing where your audience is based, and then consider their user intent. Let's say you're representing a productivity company wanting to advertise your productivity tool to university students. You can guarantee that a large proportion of your audience will be spending a lot of time on Instagram and TikTok late at night. But is this the best time to advertise to your audience? No matter how great your tool is, are they going to sign up at 11.30pm on a Friday not. Unlikely.
By considering user intent, you can work out how best to divide your budget across platforms and when to target people.
What are your marketing goals?
When you set goals, you need to consider your overall business objectives, and how this will filter down into your marketing objectives.
For example, do you want to build awareness of your brand? If so, you can start to build out marketing objectives that will help you work towards this business goal.
Let's say you're running a campaign on Instagram to build awareness. You're going to want to focus on impressions and engagements in a paid social campaign. Your audience is high in the funnel at this stage and won't be ready to convert. Yet!
You can work towards hitting your KPIs by creating scroll-stopping content. Make sure you've defined your KPIs and have a measurement plan ready before you start your campaign. Think about how you can present your brand's message in a new way, perhaps that involves a Reel-style video (find tips on creating Reels here), to share on Facebook and Instagram. Did you know, 62% of people said they were more interested in a product after seeing it in a Facebook Story? 
Then later on in the process when you've started to build a more engaged audience, you can start working towards your sales goals. At this stage, you might focus your ads more on the product itself rather than posts introducing the brand.
What type of content do you want to create?
Lean into your strengths. When you have a better understanding of where your audience is on social media, look at the types of content you could produce for the platform and see where you could provide the most value.
For example, if you have plenty of data up your sleeve which can be used to tell your story and help convince your audience this product is great for them, that data could be turned into a selection of Instagram image posts or carousels. Think of it as a standalone blog post style to appear on your feed.
Look for opportunities. Video performs very well across many social media platforms at the moment, but sometimes it can feel daunting knowing what and how to create that video. You don't need a studio to create video content, you could transform audio clips into animated posts, or even edit pre-existing content like a webinar into bite-sized chunks. Check out more ideas for social media posts.
It's good to remember…
You don't need to include every social media platform in your strategy. I'd recommend picking three that you can be consistent with. This will help you stay on top of your content and make sure that you're providing value to your audience, rather than just churning out content for the sake of it. If you think you might be able to commit to more social media platforms in future, it's a good idea to go and secure your username on other platforms so that they're ready and waiting for you.
Finally, platforms change. Content that once performed really well might not anymore. Every social media platform has a lifecycle, and over the years you'll see new formats be introduced and phased out. It's important to remember that over time, you'll need to test out new styles of content and tweak it until you find that sweet spot. It's an ongoing learning process.
---
More help
Need more advice? Email me on [email protected] for more tips on choosing the right platform for you!
There's more where that came from
View our other content here
This guide breaks down all the social media image and video sizes you need to know, including LinkedIn, Instagram, Facebook, Twitter, YouTube, Pinterest, TikTok and Google Business Profile.