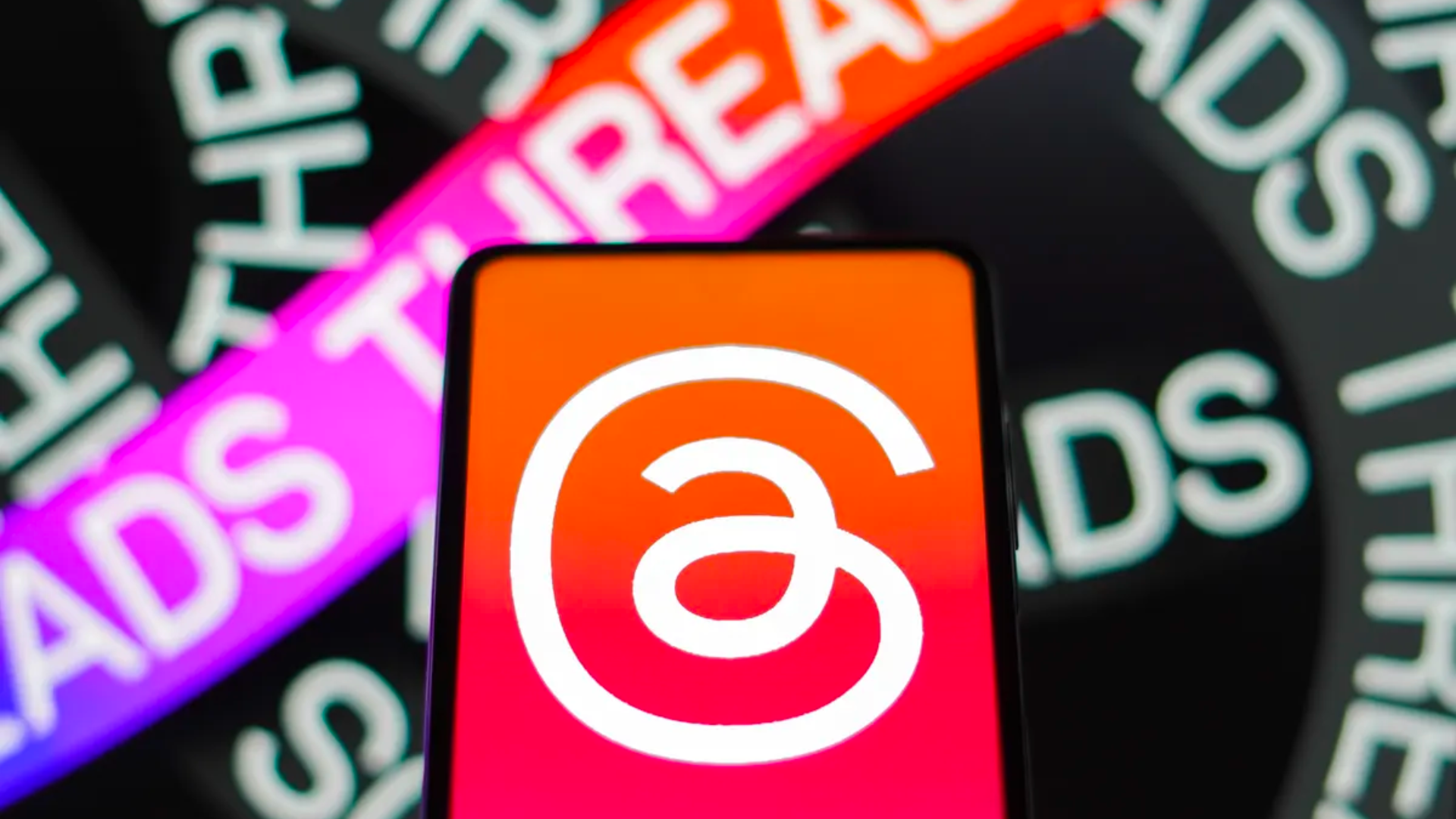 No, you shouldn't use Threads for B2B marketing (yet)
Meta's new Twitter rival, Threads, isn't ready for business-to-business marketing, but there are changes which could make it worth revisiting.
Everyone is talking about Threads. After months of chaos and rule changes on Twitter, Meta's new platform is promising the repackaged return of Twitter's golden years.
Have a Twitter B2B marketing campaign sitting on the shelf that you haven't had the chance to launch? This is a perfect opportunity to use it on Threads instead, right?
Wrong.
At first glance, Threads looks like a huge opportunity for businesses looking to market their services to other businesses. Threads users even have the option to connect to everyone that they follow on Instagram right away – there's a built-in audience.
But here's the thing. Investing in a B2B campaign on Threads is a waste of time… for now. Here's why, and what you need to look out for if that's ever going to change.
Unravelling Threads
Threads has a clear angle. Believe the hype, and Meta isn't copying Twitter. It's crossing the River Styx to bring it back from the dead.
Twitter's heyday (albeit seen through rose-tinted glasses) was all about interacting with other people. Not brands. That is Threads' selling point.
Threads isn't just selling itself as a consumer-to-consumer platform. Its initial success depends on that perception.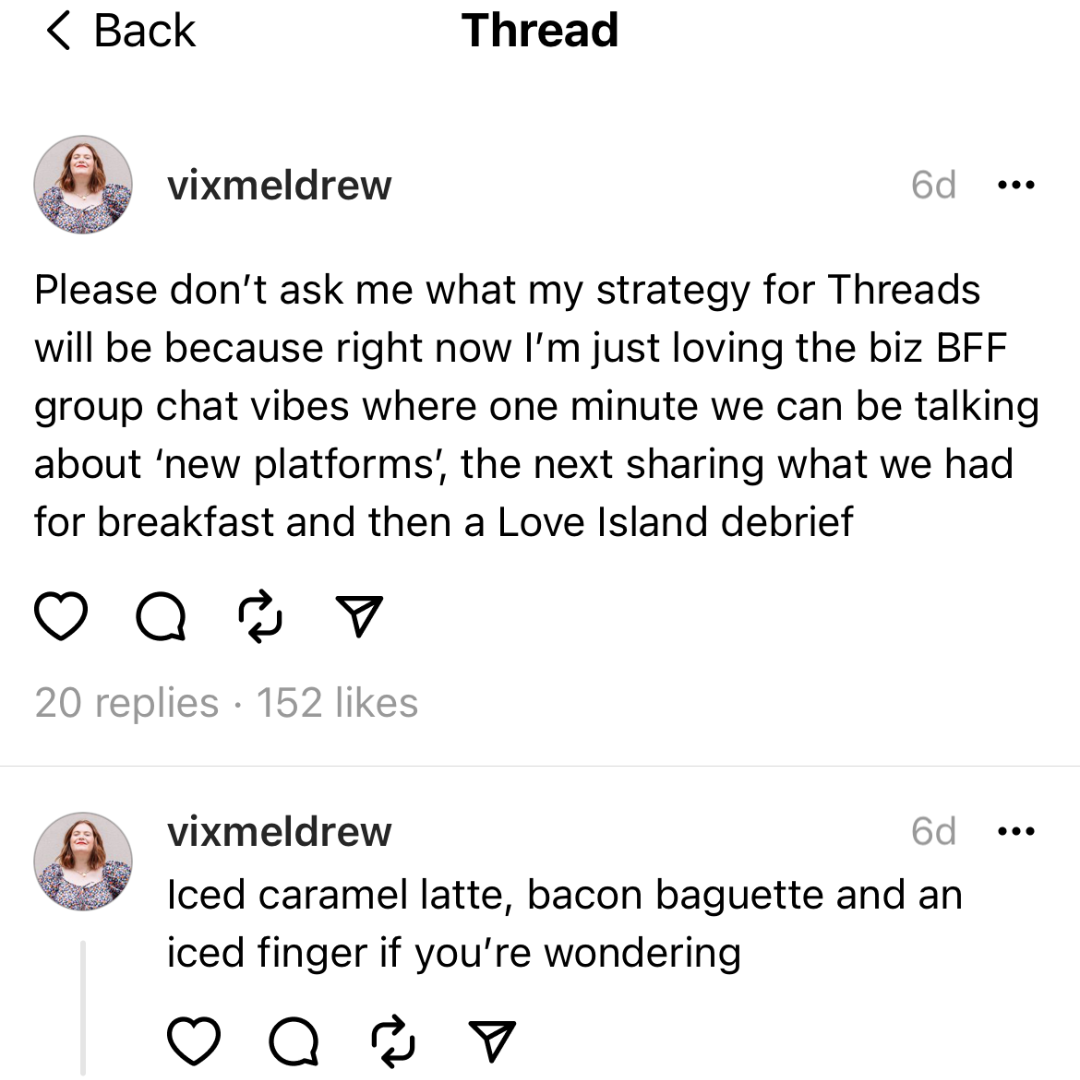 Ok, you might think, but what's the harm in reuploading content I made for other platforms to Threads? 
The answer is simple: your time is better spent elsewhere.
It could be worth creating a Threads account to reserve your company's username down the line, but your time and money will be better spent on B2B marketing activities on platforms built for that activity.
This doesn't mean that Threads will never have B2B marketing opportunities. Right now, however, there isn't any value you will be adding by dumping old content onto a new platform.
So when will Threads be useful for B2B?
You need to look out for the three As.
Analytics: First, there's currently no analytics on the platform. If you began a campaign, there wouldn't be anyway to measure its reach or engagement rate. 
Accessibility: Currently, Threads doesn't have basic accessibility features like alt text on images. This makes it difficult for brands to live up to their own accessibility standards.
Ads: There aren't any ads on Threads yet, but as part of Meta the eventual rollout of ads is inevitable. This will likely happen through Meta Platforms, allowing users to write ads which appear across Facebook, Instagram and Threads. 
Once Threads has analytics, accessibility and ads, it could be worth revisiting for B2Bs. For now, however, there's no point jumping the gun. The new platform isn't in a state where it will be worth your while. Keep an eye out for the three As, and the moment that changes, you'll be the first to know.
---
Related articles
More help
Want to get in touch about building a B2B social campaign for your business? Drop me an email at [email protected].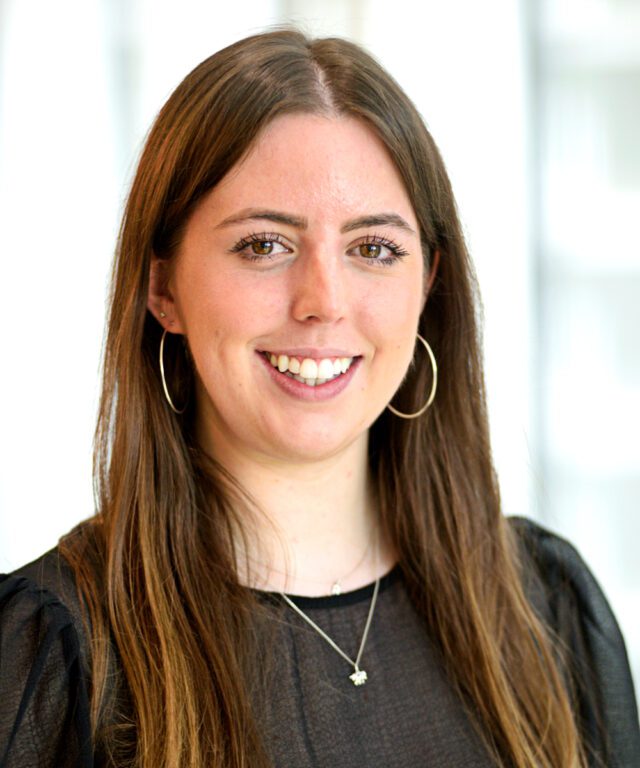 Senior Social Media Strategist
Rebecca is an award winning Senior Social Media Strategist who specialises in paid social media campaigns.
I've got plenty to say
View my other articles and opinion pieces below
What's the point? I think about that question all the time. No, I'm not having an existential crisis. I think about it because it's the first question on the minds of many of our clients and prospects when considering their social media marketing activity. Why is social media important for businesses? What's the value of […]