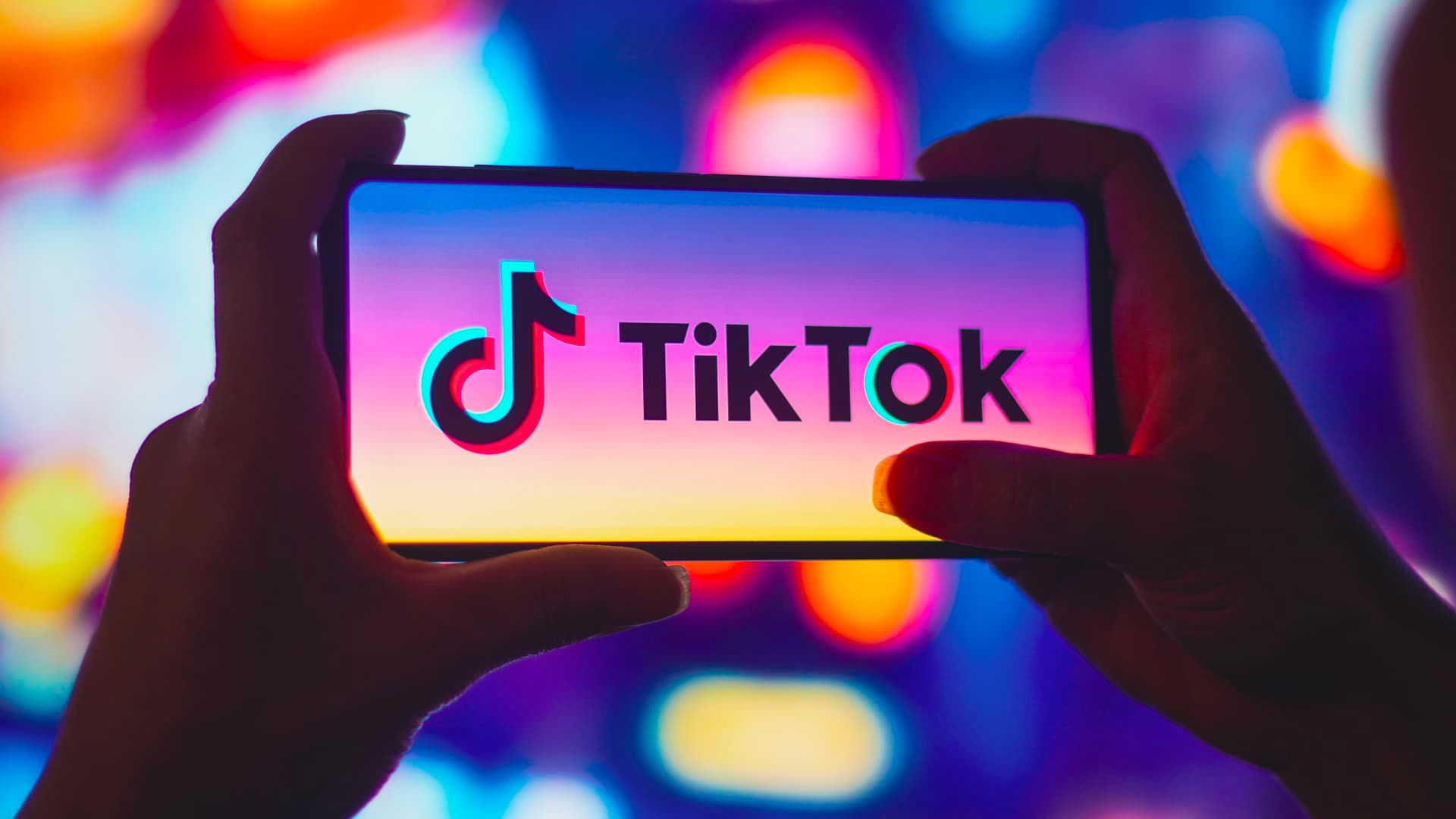 TikTok SEO part 1: Why B2Bs need a TikTok SEO strategy 
More people are using TikTok to search instead of Google than ever before. Here's why B2Bs need a TikTok search engine optimisation strategy.
Two years ago, TikTok began emerging as one of the most important social media platforms. The tide was just beginning to turn.
Ads were newly introduced, and businesses were starting to see the potential of TikTok. Now, TikTok SEO presents businesses with an opportunity to take their organic content to the next level.
Not only has TikTok taken a bite out of Google's pie, the platform has transformed to take advantage of its newfound strength as a search engine. 40% of Gen-Z now use TikTok and Instagram search before Google. As the app's popularity grows among all age groups, TikTok has begun introducing features like keyword suggestions in comments to make its search function more competitive.
Businesses are beginning to realise just how important SEO is for their discoverability on TikTok, and just how important TikTok is for their discoverability online. The hashtag #TikTokSEO has already been viewed over 205 million times.
This article is part 1 of this two-part series on TikTok SEO. In it, I will explain what TikTok SEO is, and why B2B companies need a TikTok SEO strategy. In the second part, I will explain how B2Bs can begin building their strategy and can combine this with their Google SEO efforts.
Read TikTok SEO part 2: Starting your strategy here.
What is TikTok SEO?
SEO stands for Search Engine Optimisation, the process of improving the visibility of a site, webpage or post on search engines.
Most SEO is focused on Google. This article, for example, has a "meta description" which appears directly under the title and as the subheader in Google search results. This is designed to let Google know what the article is about so that the search engine can direct appropriate traffic this way.
TikTok SEO works in much the same way. It is the process of optimising your TikTok videos and any associated text so that they rank higher in TikTok's search results. Here are some examples of TikTok SEO.
Keywords
Hashtags
Audio
Trends
Engagement
Off-platform SEO
1. Keywords: By researching keywords associated with your TikTok content, you can include them in your future content to increase its visibility in search results. Keywords can be included in the words said in a video, voiceover, on-screen labels, captions and subtitles, and the copy that accompanies the video.
2. Hashtags: Hashtags in TikTok descriptions work like other platforms, increasing visibility and searchability by connecting similar conversations.
3. Audio: Unlike many other platforms, TikTok creators often use the same audio as one another. Sometimes this indicates the structure of the TikTok, other times it's just a meme. In any case, audio presents a unique opportunity to connect your content to other TikToks. This also includes what a person might be saying in the video or in voiceover, as mentioned in the keyword section above – TikTok can recognise keywords in audio. A video which starts with someone saying "here's how to market to law firms in the UK" clearly tells the algorithm what the video is about. A video which starts "I grab a coffee en route to meet my team at our law office to discuss their social media strategy" does as well.
4. Trends: TikTok trends range from calling out businesses for bad sustainability practices to employees showing off their workspaces. Smart TikTok users – and businesses using the platform – keep an eye on its trends and look for opportunities.
5. Engagement: Likes, comments and shares are all indicators of which TikToks are reaching a greater audience. You can figure out what they have in common, establish the patterns, and improve your SEO this way.
6. Off-site SEO: Articles, blogs, and other social media content which leads to your company TikToks.
What makes TikTok SEO different?
TikTok's search works differently from other search engines. Use it once, and you'll immediately begin to see how.
TikTok's search bar often suggests key words like "vibey", "boujie", "affordable", "unique." It often ends up sounding more like a friend's recommendation than a search engine result. This is by design. TikTok's immersive algorithm is fantastic at figuring out exactly what kind of content its users want to see. It's one of the reasons why more TikTok users engage with content without any other distractions compared to other platforms.
TikTok's algorithm also enables the platform to show users content which hasn't been engaged with by very many people, but is likely to gain this user's particular attention. In fact, that's how TikTok promotes all of its videos, first showing them to a small group of people most likely to engage with that content, and then showing each video to increasingly larger groups if it performs well.
We will get into more of these features in part 2. For now, here are some TikToks that businesses are already using to meet their goals.
How B2Bs are using TikTok SEO
This is an ad for business card company V1ce, which produces business cards which can be tapped to smart phones to send the owners information.
This is an ad from a law firm, offering an assessment. It follows some of the core concepts we talk about in this TikTok creative techniques article like speaking to camera and demonstrating the product (in this case showing the screen and the website) while connecting the audience with an individual person rather than the company.
This is an example of a day-in-the life video made by a solicitor apprentice. The creator doesn't actually say what company they are working for, but this format could be replicated with employees who do this on behalf of your business, or on a company TikTok account while keeping that very personable feel.
Finally, we have this day-in-the-life video, part of TikTok's rapidly growing corporate life trend. Once again, this shows just how much users love showing off their careers, the perks, the day-to-day, where they work. Many companies have begun using this trend to attract new talent.
What's next?
Despite its huge reach, TikTok is often dismissed by B2Bs. It isn't seen as serious. The truth, however, is that, paired with a strong TikTok SEO strategy, businesses can meet a range of goals which they may struggle with elsewhere. These goals include using TikTok to promote their ESG strategies to a massive audience, putting their employees front and centre to supercharge their recruitment, advertising their services and showcase team values.
TikTok's search function is already hugely popular among young people. With the app becoming more popular among all age groups, its search function will too. Now is the time to begin developing a TikTok SEO strategy. In my next article, I will explain how.
Related articles
More help
Want to get in touch about building a TikTok SEO strategy for your business? Drop me an email at [email protected].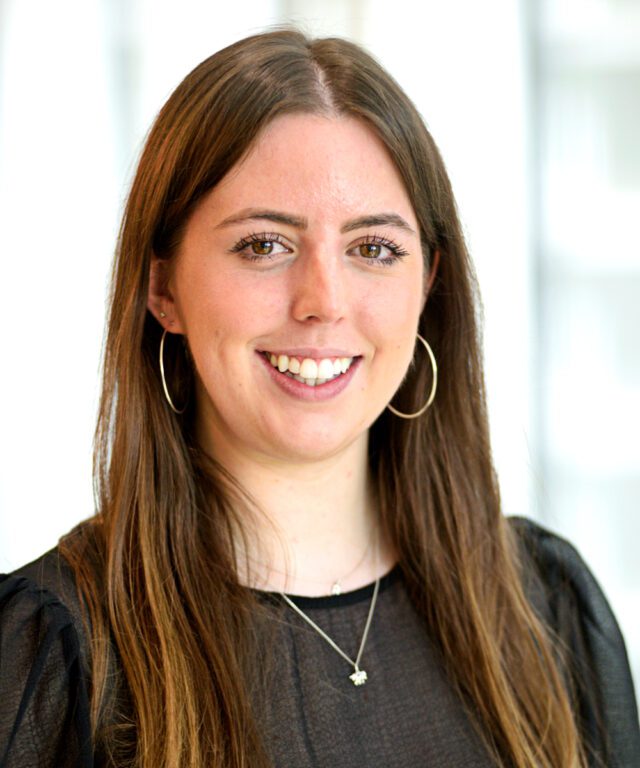 Senior Social Media Strategist
Rebecca is an award winning Senior Social Media Strategist who specialises in paid social media campaigns.
I've got plenty to say
View my other articles and opinion pieces below
What's the point? I think about that question all the time. No, I'm not having an existential crisis. I think about it because it's the first question on the minds of many of our clients and prospects when considering their social media marketing activity. Why is social media important for businesses? What's the value of […]