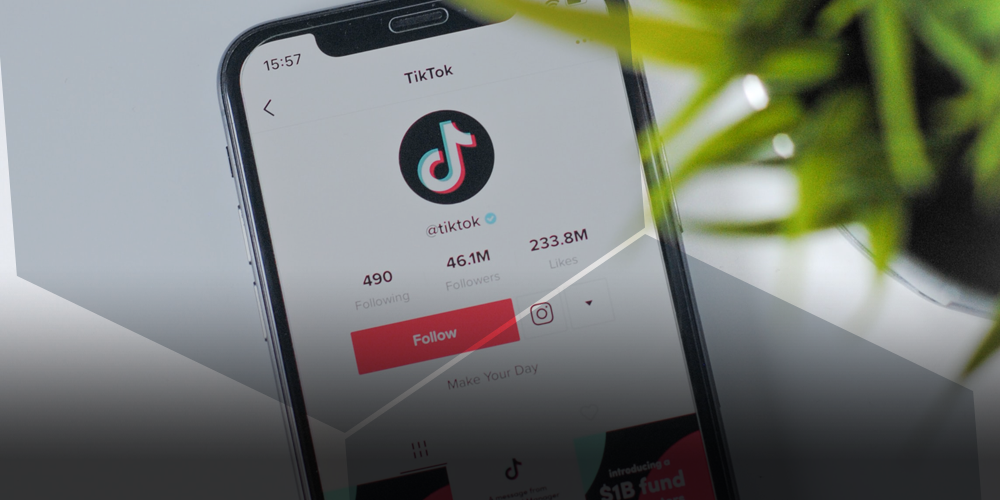 Leveraging user intent on TikTok to produce a successful marketing campaign
Here are all the insights from Becca's talk on 'How to leverage user intent to create high performing TikTok ads', shared at the Paid Social Show at BrightonSEO.
This September I was delighted to head down to BrightonSEO and present my talk 'How to leverage user intent to create high performing TikTok ads' at the Paid Social Show.
Today I'm going to be sharing some insights from that talk, to show you why TikTok should be part of your marketing strategy – even if you think the platform isn't an obvious choice.
So, let's look at two industries you might not expect to see on TikTok – law and energy.
The two industries I'll be focusing on today are law and finance.
Is my target audience on TikTok?
A common misconception is that TikTok is only for kids who spend all day in their bedroom performing the latest dance routine to their TikTok followers. This isn't the case at all.
You can find every niche on TikTok, as there's never been a better time to be on the platform!
There are 13 million active users in the UK, with users spending an average of 52 minutes on TikTok every day!
We performed some keyword research on TikTok and found that in the law sector, there is an emerging trend of brand ambassadors taking to TikTok to build brand awareness and showcase a behind the scenes look of their law firm using #DayInTheLife, #LawyerLifeBeLike, #LifeOfALawyer, #LawTok, and more.
Quick tip: On TikTok, users can find themselves on different 'Toks', for example, cooking-tok, train-tok, or in this case, law-tok. This is how users refer to all of the different communities on the platform and often remark on how well the TikTok algorithm seems to know them.
Find out how the TikTok algorithm works here.  
Here are some of the top hashtags in this sector:
Broadly speaking, these hashtags are being used most commonly by creators, with each hashtag receiving millions of views:
#lawfirm #lawyer #attorney #law #lawyers #legal #lawyerlife
And then we started to notice that specific terms were being used and searched for by creators:
#personalinjury #attorneyatlaw #attorneys #attorneylife #litigation #familylaw #personalinjurylawyer
Why should I focus on TikTok?
TikTok is one of, if not the most, immersive social media platforms currently on the market. It achieves this by showing users content so specific to their interests that they experience instant gratification whenever they're using the app. Videos are short. Videos are entertaining. It's a full-screen experience and the sound is on.
You have your audience's full attention
The other great thing about targeting audiences on TikTok is that you'll have their full attention. 46% of users watch TikTok without distractions. That means no TV. No music. No podcasts in the background. These would actually disrupt the TikTok experience, and so users will focus solely on the app.
If you can create content that captures your audience within the first 3 seconds, you can use TikTok within your marketing strategy, whether it be for an upper-funnel awareness campaign or a lower-funnel conversion-focused campaign.
Audiences are more receptive to TikTok compared to other social media platforms
Here's what was found in a recent study by Neuro-Insight, a neuro analytics company that measures brain-imaging technology to measure how the brain responds to communications.
In this study, it was clear that the level of likability of what's seen on screen on TikTok performs significantly better than other social media platforms. You can see that in the diagram under the 'Approach' metric.
Additionally, 'Engagement' in this study is tied to the content correlation to memory and how closely this ties to whether someone is going to take an action based on what they've seen on screen, like for example, clicking on your ad!
What does a successful campaign look like on TikTok?
TikTok's motto when it comes to campaigns is, 'Don't make ads, make TikToks'. And that's a huge clue as to what kind of content you should be creating for your marketing campaign, regardless of industry.
We had a look at some case studies to see what some of the most successful techniques are at the moment:
Corepla
Corepla is a national recycling initiative in Italy with the mission of educating the country on the importance of recycling plastic waste.
Corepla used TikTok as a way to raise awareness to this key message, specifically to generation Z. The company partnered up with other creators to help immediately become both relatable to their target audience and increase engagement on the ads. This partnership, combined with clear messaging through native TikTok stickers throughout the ad, led to a successful outcome.
The campaign was able to achieve 5M+ video views, an engagement rate of 9.71%, and over 479K interactions.
Iberdrola
Iberdrola is one of the world's largest multinational energy providers and producer of wind power. They took a slightly different approach with their ads, deciding to focus on pulling at the emotional heartstrings of their audience.
The campaign was focused around World Environment Day, and therefore the ad ran for just one day for maximum impact, to ensure that the company's commitment to looking after the planet was clear. The ad included a montage of short video clips showing some of the negative effects climate change is having, with a particular focus on how that impacts individuals so that the ad was more personal.
Overall it was a very successful campaign, resulting in 3.6M+ impressions, 34% 3-sec video views, and an engagement rate of 3.44%.
Tips to use in your next campaign:
The main thing to remember when creating content for TikTok, whether it be organic or paid, is that it must be human. If you create an ad that looks like an ad, people will scroll past your content immediately. It's all about making sure that the audience can see themselves within your content – by showing them a before and after shot, how well a product or service can work, or using one of their favourite creators in your content.
Organic and paid content ideas
Use a brand ambassador
Lean into popular trends
Use performance UGC
Use before and after shots
Design for a sound-on experience
Include captions, keep your content accessible!
Check out our guide to the perfect TikTok ad for more tips! 
I've got more TikTok content on the way soon, but in the meantime, if you'd like to see my slides from BrightonSEO, they're available now. The replay of my talk will also be available here.
Happy TikTok-ing!
Related articles: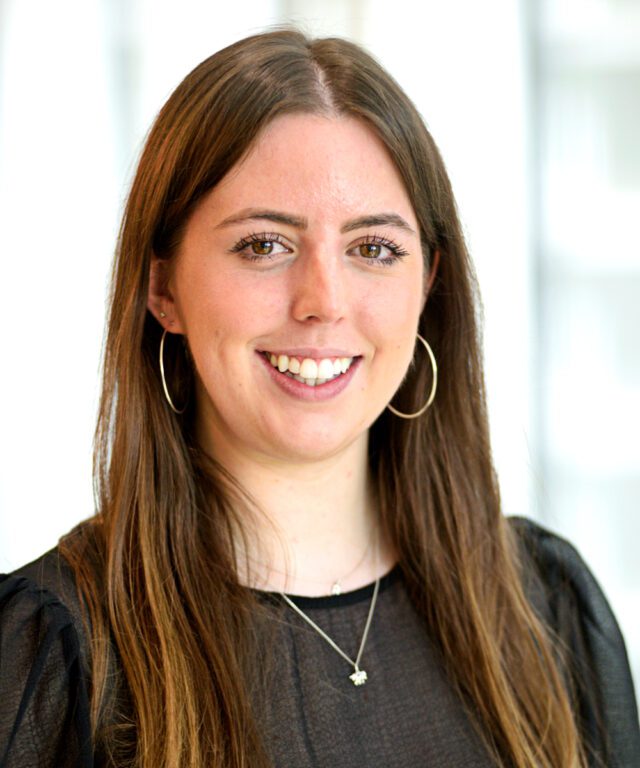 Senior Social Media Strategist
Rebecca is an award winning Senior Social Media Strategist who specialises in paid social media campaigns.
I've got plenty to say
View my other articles and opinion pieces below
What's the point? I think about that question all the time. No, I'm not having an existential crisis. I think about it because it's the first question on the minds of many of our clients and prospects when considering their social media marketing activity. Why is social media important for businesses? What's the value of […]